Install an app
This document will walk you through the process of installing an app on Hygraph.
The app installation process is similar whether you created the app or it was shared with you. If the app was shared with you or you're installing it from our Marketplace, please start from Step 2.
Apps are environment specific. This means their configuration is applied per environment. Take this into consideration if you're working with a project using more than one environment.
#
1. Navigate to your apps

Your apps
If you're a developer and created an app, now you need to install it in order to be able to use it. Navigate to User menu > Your apps in your Hygraph project, locate the card of the app you wish to install, then click on the install icon.
#
2. Install your app
Whether you got here from step 1, a marketplace link, or a shared app link, the next step is to install the app.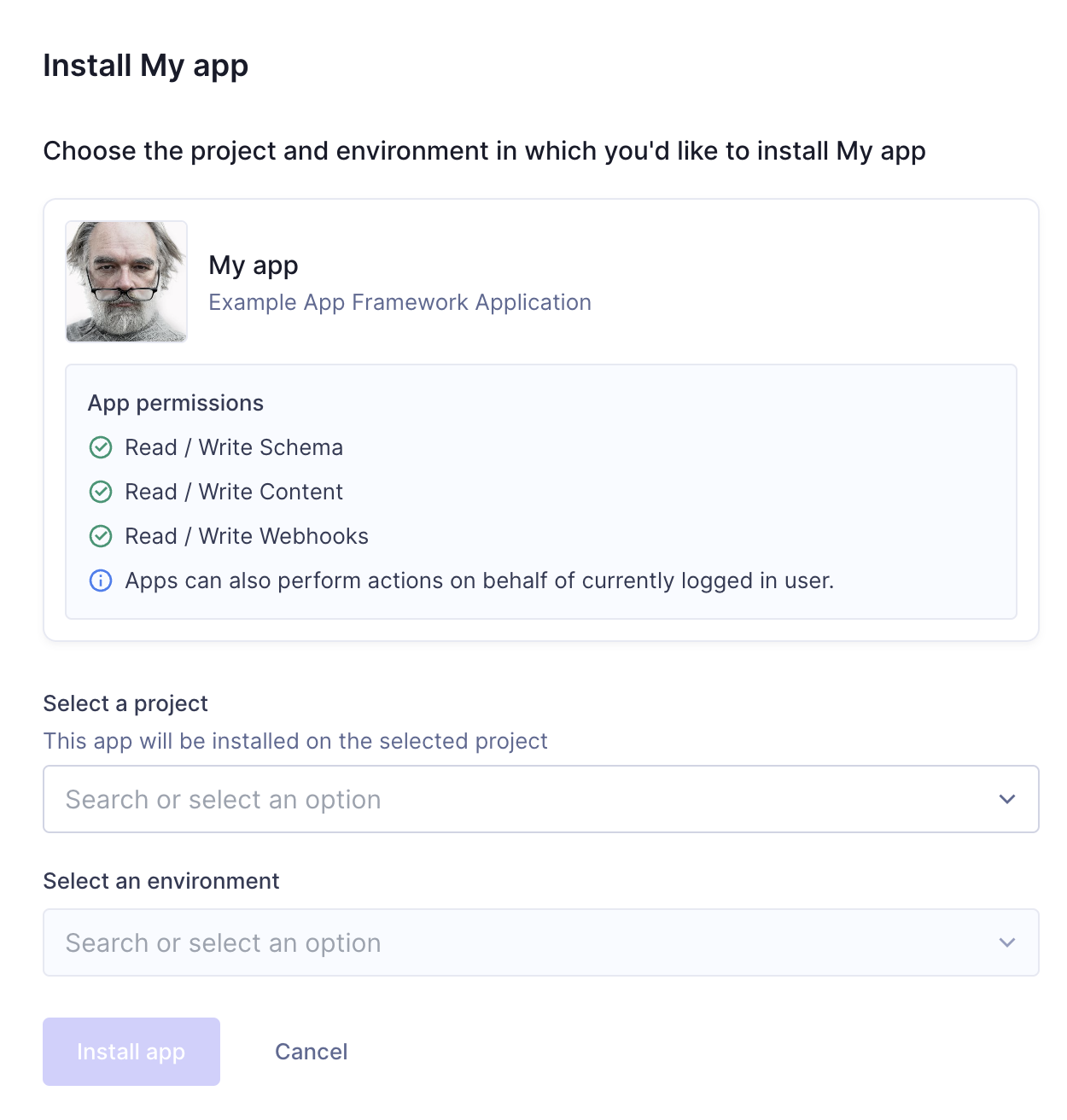 App installation- DeepL example
To install the app, select a Project name and an Environment from the dropdowns, then click on Install app.
#
3. App permission authorization
The App permission autorhization screen will display as a result, where the app requests your authorization to access your project. This screen lists the permissions you'll be granting.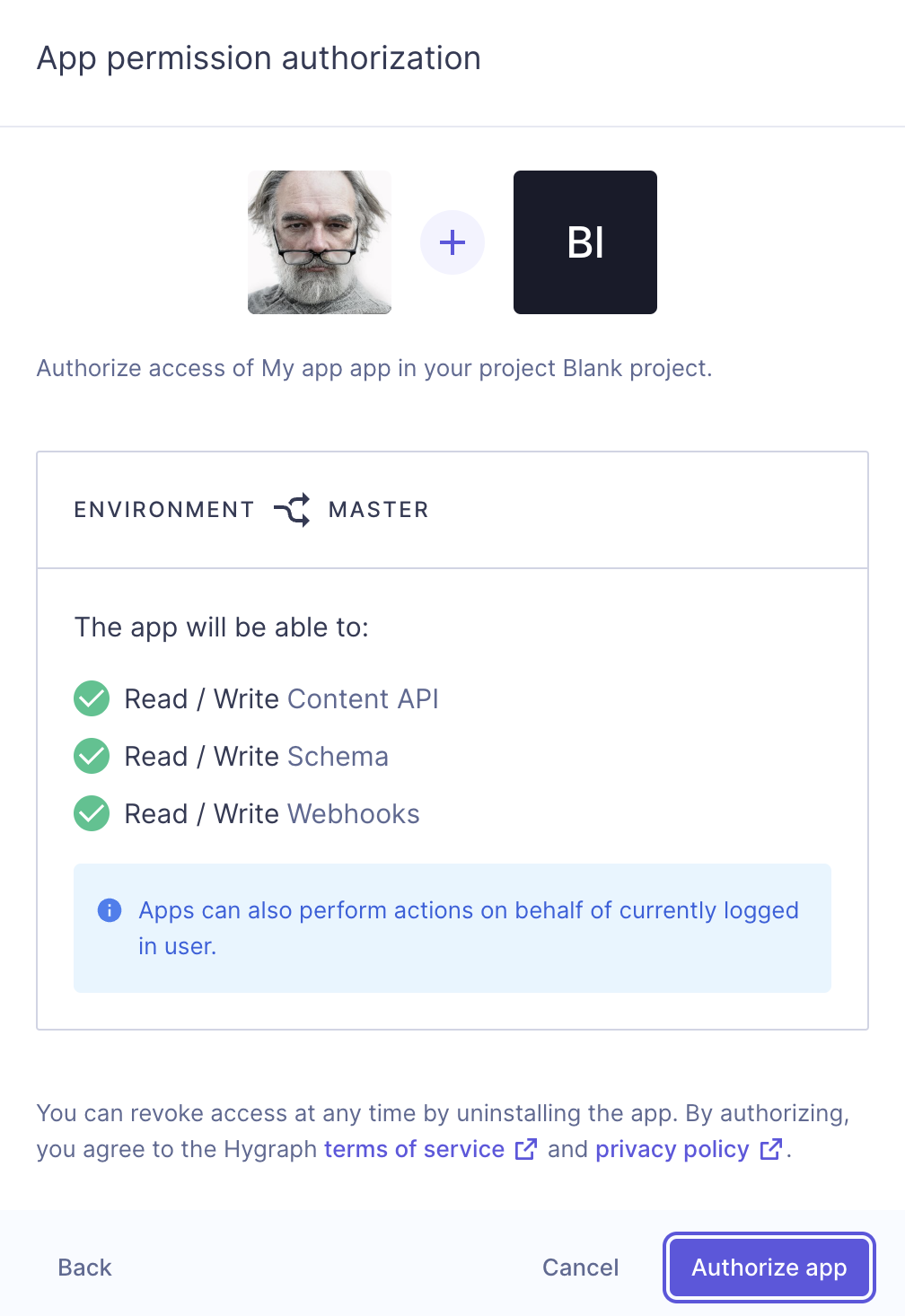 App permission authorization screen - DeepL example
You must click on the Authorize app button to proceed. You can revoke access at any time by deleting the app.
#
4. Configure your app
The last step is filling in the required data in the app configuration screen.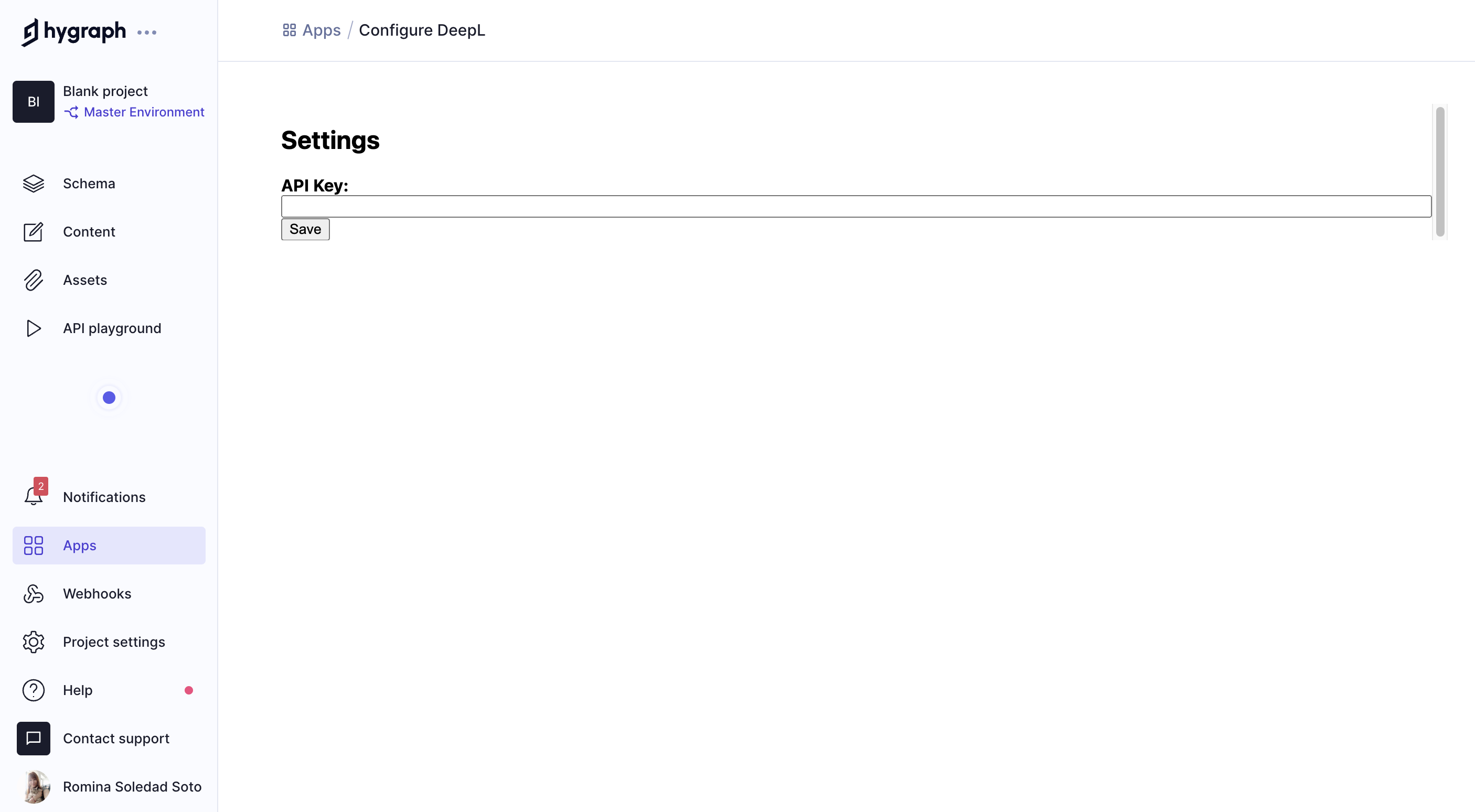 App configuration screen - DeepL example
This screen is shown only as an example. The configuration screen will require different information depending on the app.
If you're installing an app from our marketplace, the required information will come from your account in the app you're integrating with, and will be detailed in the integration guide we provide.
If you're installing a private app that was shared with you, this information should be provided by the developer.
After you've filled in the required information, save it to finish the process. You'll be able to find the installed app in the Apps tab of your project, under Installed apps.
#
Resources