Share your project
You can share your existing project's master environment as a template with others.
Inside your project settings, you can enable public cloning. You can then decide whether you want to share existing content, assets, and/or webhooks.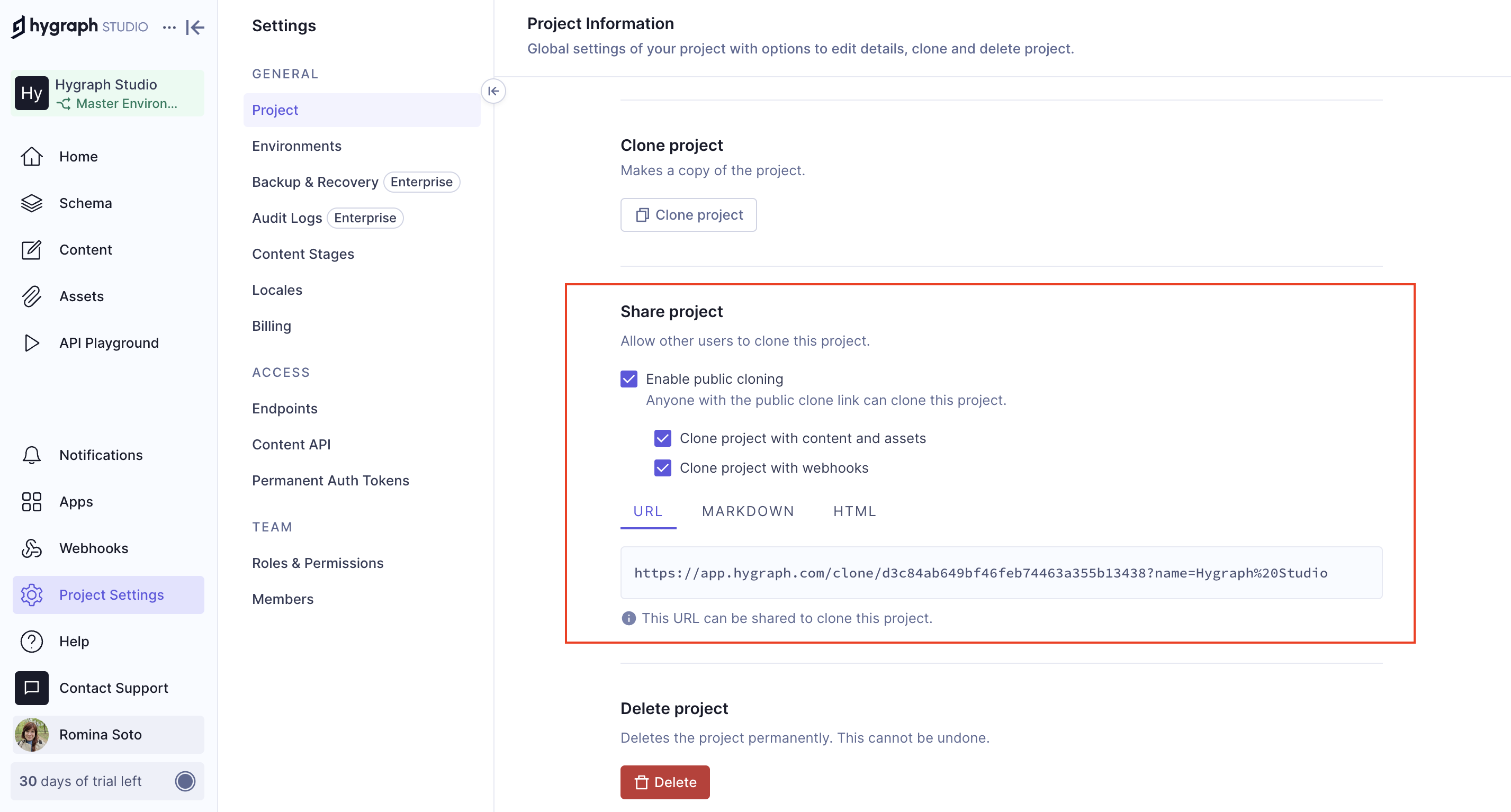 Project settings
Anyone with the public cloning link can clone this project into their own accounts. Check out our document on Public cloning to know more.
Pro Tip
You can use this to create your own starter project and share it with other people.