Updating content

Content List Overview
Navigate to the content tab in the left-hand sidebar.
Choose a content model from the collapsible sidebar.
Find the content item you'd like to edit in the content entries table.
Press the pencil icon - second from the left - to enter content editing mode.
Change the data as needed then click Save to save the newly edited content in the DRAFT stage, or click Save & Publish to move the content to the PUBLISHED stage.
Pro Tip
Content in Hygraph that has been saved but has never been published, exists only in the DRAFT stage.
When promoted to the PUBISHED stage, content will exist in that stage, and also in DRAFT.
When you update a content entry and save without publishing, that new content will be saved in DRAFT and the entry will show a blue Published pill on the content table, indicating that it's outdated.
Content being outdated means that the version currently saved in the DRAFT stage contains changes that have not yet been promoted to PUBLISHED.
#
Sorting related content
Open a content entry you'd like to sort relations on.
Find the relation field you'd like to sort.
Grab the four dot handle at the left edge of the content entry and drag up and down in the list.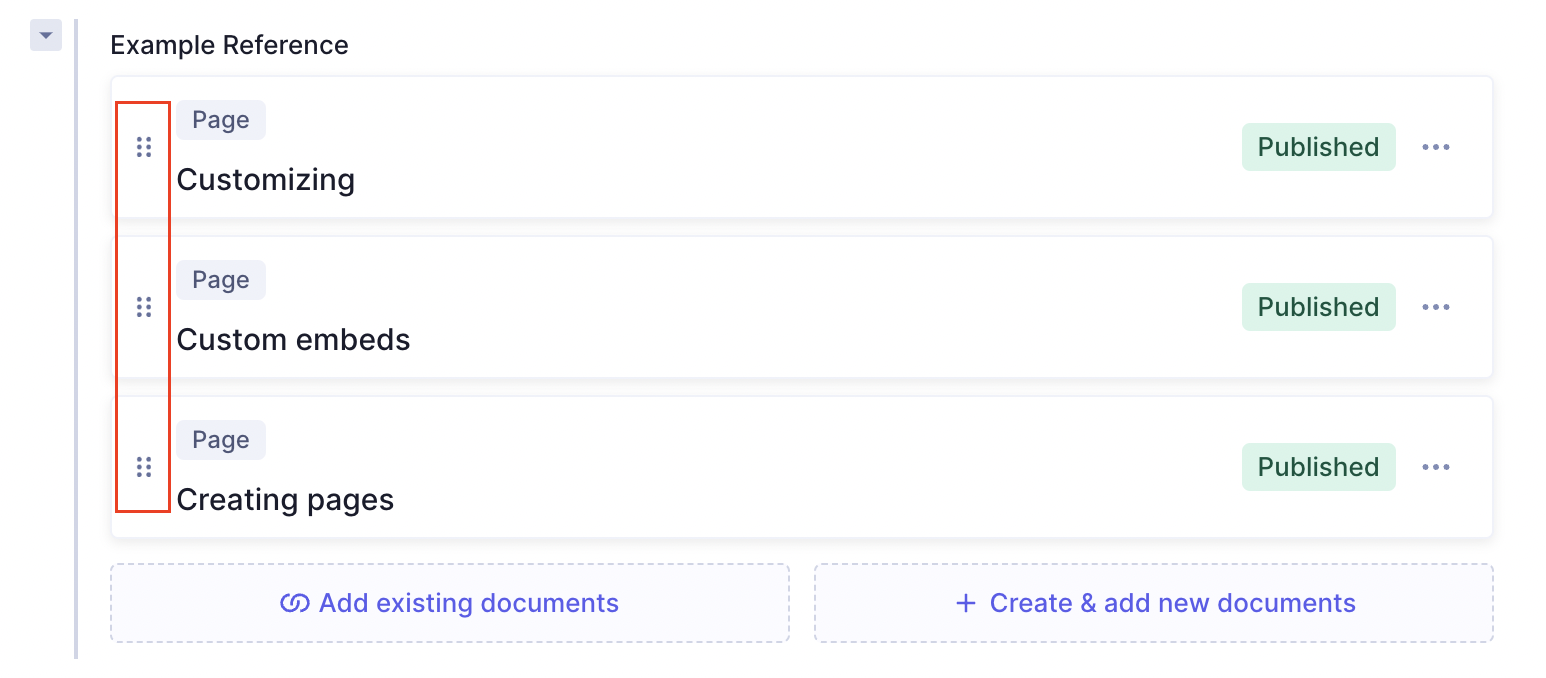 Drag and drop to sort relations