We're pleased to announce that we've partnered with Emerge to join us as the latest addition to our partner network!
Based out of Portland, Emerge Interactive are a forward thinking digital agency, who execute digital product transformation for technology companies seeking to improve operational agility and customer experience.
Emerge have worked with some of the best brands in the world - delivering projects for companies like Unilever, Target, LEGO, Microsoft, and Nike, to name a few.
Additionally, they boast an impressive partnership ecosystem with Medidian (Aruba/HP), PingIdentity, Rackspace, Digital River, PCM, and Salesforce.
"We're pleased to start a relationship with a partner as forward thinking as Emerge, giving us great potential to work with companies together in the US, and I look forward to us collaborating."
Michael Lukaszczyk, Co-Founder and CEO, Hygraph
"This solution is the first Headless CMS to use GraphQL instead of a RESTful API. We consider GraphQL superior to REST."
Julian Pscheid, Co-founder and COO/CTO at Emerge
Emerge joins our growing partner network, strengthening our positioning in key markets to further assist companies in delivering digital experiences at scale.
We look forward to this cooperation with Emerge and are thrilled to have them on-board as a partner!
To learn more about our partner network, or to join us as a partner, click here.
Blog Author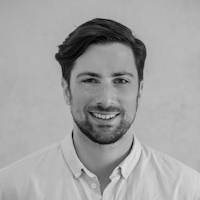 Christopher Kühn
Chief Revenue Officer