We're pleased to announce that we've partnered with Yeti to join us as the latest addition to our partner network!
Based out of San Francisco, Yeti is a design and development agency that partners with teams at all stages of the product development lifecycle to efficiently deliver impactful products.
They accurately describe themselves as "dreamers and solution architects with the heart, know-how, and experience to be a true partner on the product development journey" - and we're thrilled to collaborate on more projects going ahead.
Yeti boasts an impressive repertoire of projects, having worked with brands like Westfield, Google, Qualcomm, MIT, Playstation, and the city of San Francisco.
"We're pleased to build upon this relationship with a partner as experienced as Yeti, giving us better connectivity and capabilities to work with companies together in the Bay area, and look forward to our collaborations."
Michael Lukaszczyk, Co-Founder and CEO, Hygraph
Yeti joins our growing partner network, strengthening our positioning in key markets to further assist companies in delivering digital experiences at scale.
We look forward to this cooperation with Yeti and are thrilled to have them on-board as a partner!
To learn more about our partner network, or to join us as a partner, click here.
Blog Author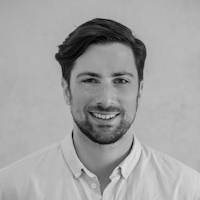 Christopher Kühn
Chief Revenue Officer