BioCentury integrated Hygraph into their tech stack to create a content hub and streamline content publishing workflows. With their new tech stack, the BioCentury team saw a 120% increase in user engagement in their content.
#
Focusing on speed and performance
BioCentury provides independent analysis, data, and business intelligence for leading C-level biotech execs around the world, helping them to make business-critical decisions. They do this through reporting on emerging trends and analyzing new data to bring the most current information together. Their goal is to help answer critical questions for companies at any stage of the drug development process. BioCentury helps its users assess potential risks and make strategic choices using current, high-quality data. In the wake of the COVID-19 pandemic, it was critical to have the most up-to-date information to help inform policy decisions.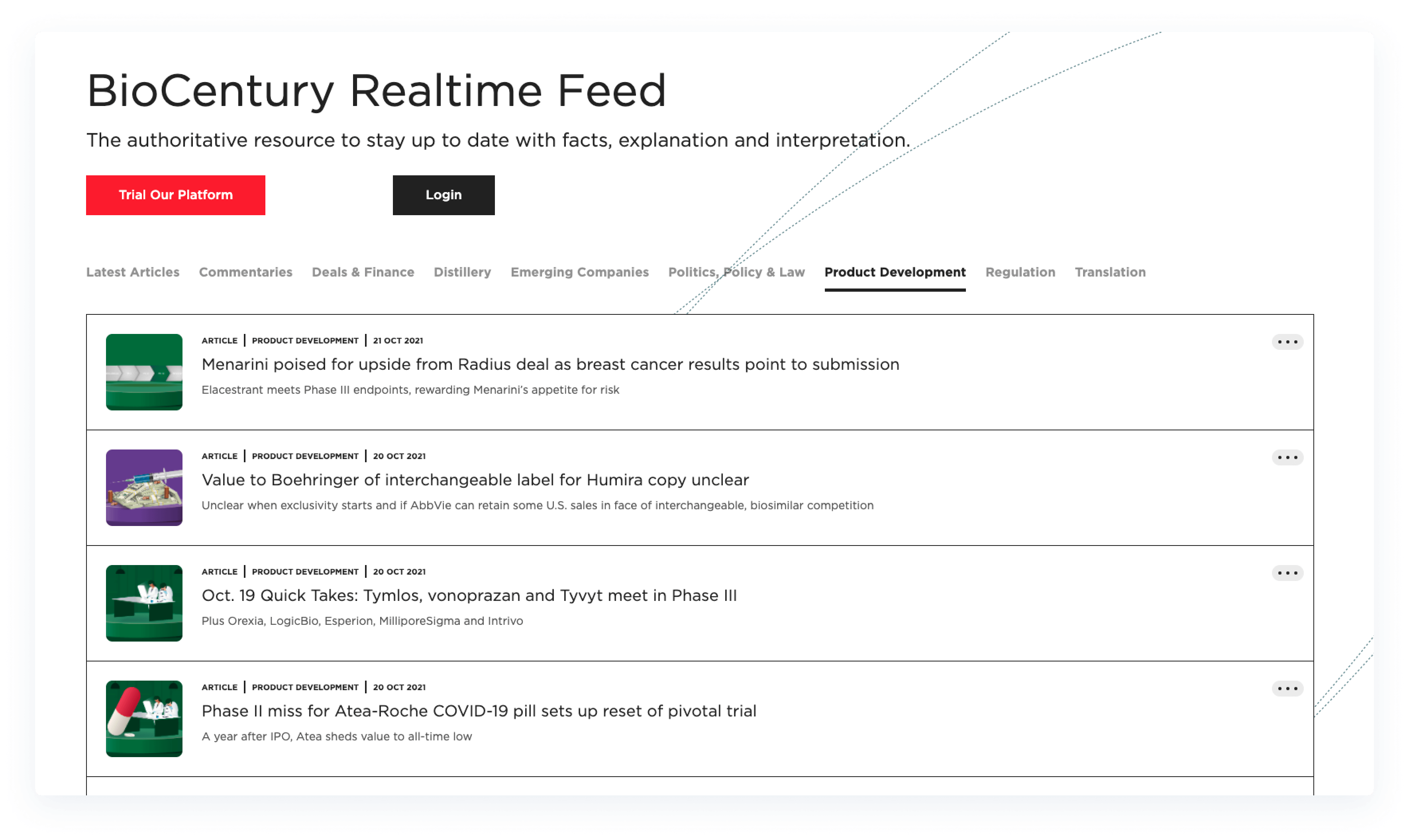 With the need to update several channels and a large amount of flexibility required, BioCentury turned to Hygraph to create an intuitive, flexible content creation workflow that enabled the team to work quickly. The high performance and flexibility of their stack are essential as BioCentury brings together information from a wide range of sources. With the biotech industry in constant flux, reliable performance and expedited workflows of their tech stack are critical for BioCentury to the success of their mission in providing up-to-date insights informing high-level decision making.
#
Embracing the Content Hub approach
For the content team, it was a chance to build a federated content hub where content could be easily pulled and shared with their users across different thematic areas. Because of the vast amounts of content, it was important for the team to work with well-organized structured content. The powerful GraphQL APIs make it easy to pull relevant content programmatically for the various thematically organized content. Teams are able to generate relevant collections of research that can be further refined to share within newsletters and pages across the portal.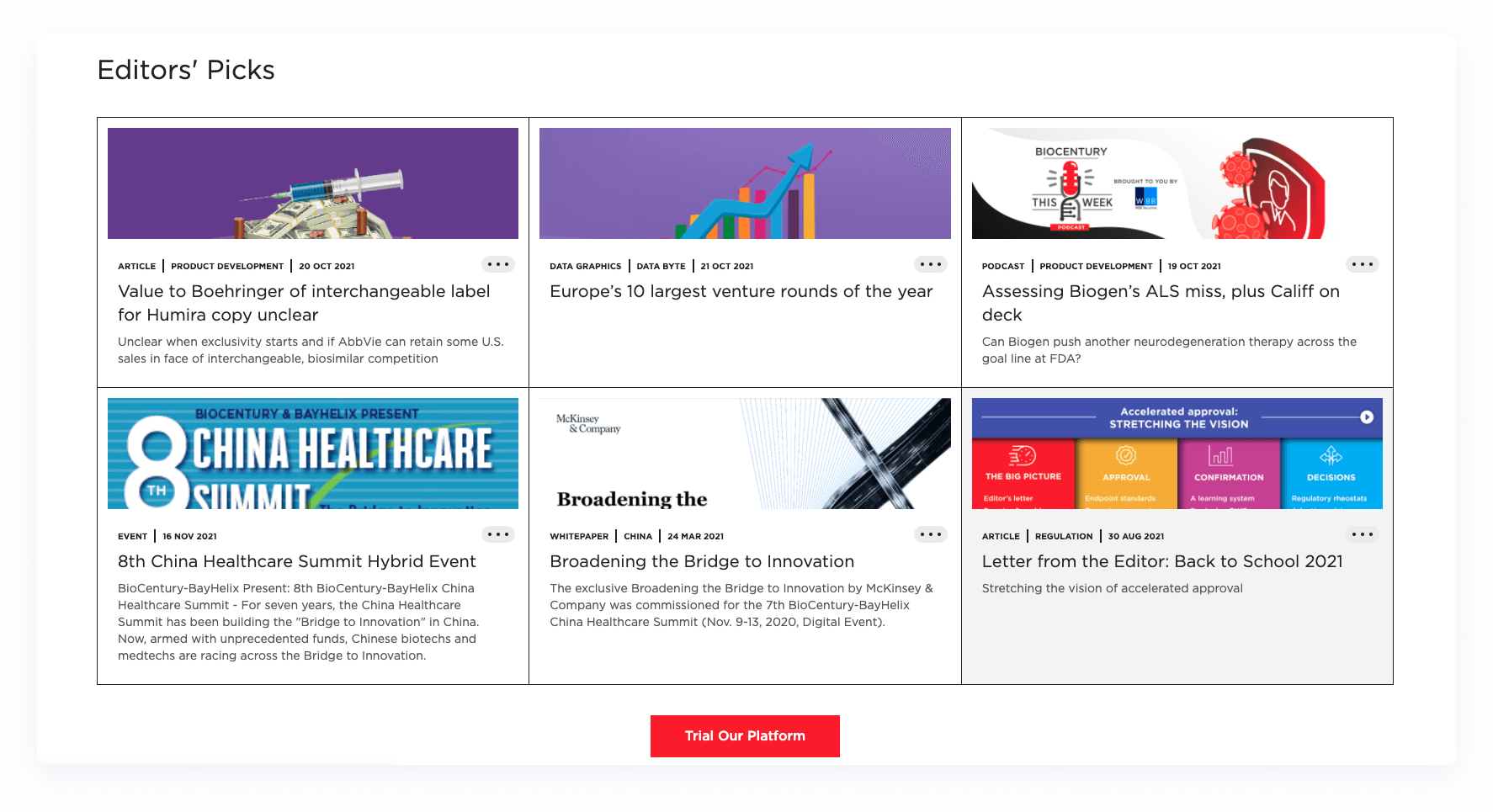 ... Content is sent to Hygraph programmatically via GraphQL Mutations, and Hygraph acts as a "Content Hub", connected with our CRM and eCommerce systems, to have our frontend query everything from a single endpoint. The time to market has drastically reduced from over 2 weeks to 3-4 days.
∼ David Smiling, CTO at BioCentury
Creating a workflow that combines programmatic data collection from the vast BioCentury databases with content editors who can further curate the content, makes it easier to be reactive and gives the teams more flexibility to build the content that is relevant to that particular audience.
The BioCentury content team could continue to work with the same tools that the content team knows and loves while adding Hygraph to that workflow to build a better content experience. The updated workflow empowers BioCentury to ensure that users are receiving the most current information around a particular topic. After moving to Hygraph, the team was able to adopt a composable architecture of best-of-breed solutions that worked together to ultimately deliver a superior experience to the users of BioCentury.