We're pleased to announce that we've partnered with Bitfactor to join us as the latest addition to our partner network!
Based out of Helsinki, Bitfactor work with an elegant blend of design, data and technology. They offer tailored end-to-end services in software development, design and big data analytics, produced by world-class professionals. Active in the Nordics, Bitfactor's offices are located in Oulu and Helsinki, Finland.
Bitfactor boast an impressive portfolio of partner works, including collaborations with LG, Volvo, Nordea, and F-secure.
"We're thrilled to be collaborating closely with Bitfactor going forward. We share a common focus in helping fast-paced teams deliver digital products, and having a partner in Bitfactor allows us to expand our reach into key Nordic markets."
Michael Lukaszczyk, Co-Founder and CEO, Hygraph
We look forward to this cooperation with Bitfactor, and are thrilled to have them on-board as a partner!
To learn more about our partner network, or to join us as a partner, click here.
Blog Author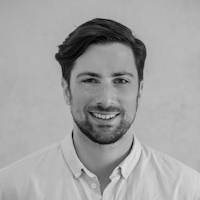 Christopher Kühn
Chief Revenue Officer