We're pleased to announce that we've partnered with BITGRIP GmbH, to join us as the latest addition to our partner network. The agreement was signed on January 15, 2020 and is effective immediately.
For Timmo Köhler, Managing Partner at BITGRIP, 'Headless' is currently the best answer to the technical challenges of modern web projects, especially in connection with the topic of eCommerce.
"The API-First approach from Hygraph corresponds exactly to our idea of ​​future-proof, flexible web solutions."

Timmo Köhler, Managing Partner at BITGRIP

"Hygraph is the first headless CMS that relies entirely on GraphQL APIs and thereby helps companies to bring content to users even faster across all channels. It's great that we have found an experienced partner in BITGRIP who supports us in implementing our mission. "
Michael Lukaszczyk, Co-Founder and CEO, Hygraph
BITGRIP joins our growing partner network, strengthening our positioning in key markets to further assist companies in delivering digital experiences at scale.
Berlin-based BITGRIP GmbH is a consultant, developer, designer, and integrator for digital solutions - transforming bits with brains and heart into smiling faces.
Customers such as Deutsche Telekom, Axel-Springer, the KSB Group, Hamburger Sparkasse, Vattenfall, TollCollect, and Ebay, have already benefited from their broad technological know-how.
Our first cooperation together will be a joint webinar titled "Headless Commerce for B2B and B2C". The webinar will take place on February 12th at 11am CEST, and will be targeted at B2C and B2B businesses that want to make the move to a modern API-first commerce platform approach, to deliver superior omni-channel experiences, using real world case studies.
We look forward to this cooperation with BITGRIP GmbH and are thrilled to have them on-board as a partner!
To learn more about our partner network or to join us as a partner, click here.
Blog Author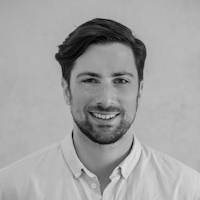 Christopher Kühn
Chief Revenue Officer