In our most recent edition of Hygraph Talks, I caught up with Filippo Conforti, from Commerce Layer and Paresh Mandhyan from VWO to talk about how modern eCommerce doesn't have to sacrifice performance for personalization. Here are the key takeaways from the conversation.
You can download a PDF version of the slides here.
#
Evolution of Content, Commerce, and CRO
We've come a long way from the days of monolithic CMS, commerce suites, and AB Testing. Today's eCommerce experiences are omnichannel across web, mobile, PWAs, IoT, and many more devices - and the need to shift the mentality of delivering better customer experiences towards an API-first approach is rapidly gaining momentum.
Evolution of Headless Content Management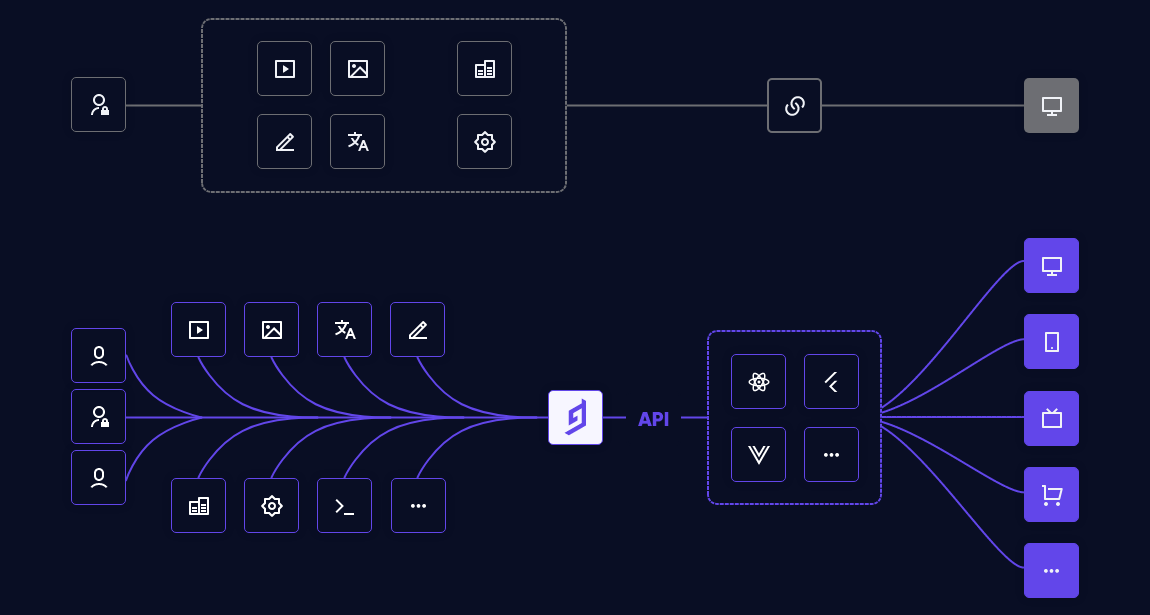 A CMS is no longer a "website builder". The monolithic CMS that restricts editors with a "page builder" mentality is quickly losing relevance in modern eCommerce to keep up with the explosion in digital touchpoints. CMS today need to provide high-performance APIs that deliver content natively to all formats and frontends to maintain a seamless customer experience.
In the case of Hygraph, teams can use the Management SDK, GraphQL Mutations, or the Content Studio to create a solid content foundation, that empowers them to enrich their content from countless backends and deliver immersive experiences from a single endpoint.
Evolution of Headless Commerce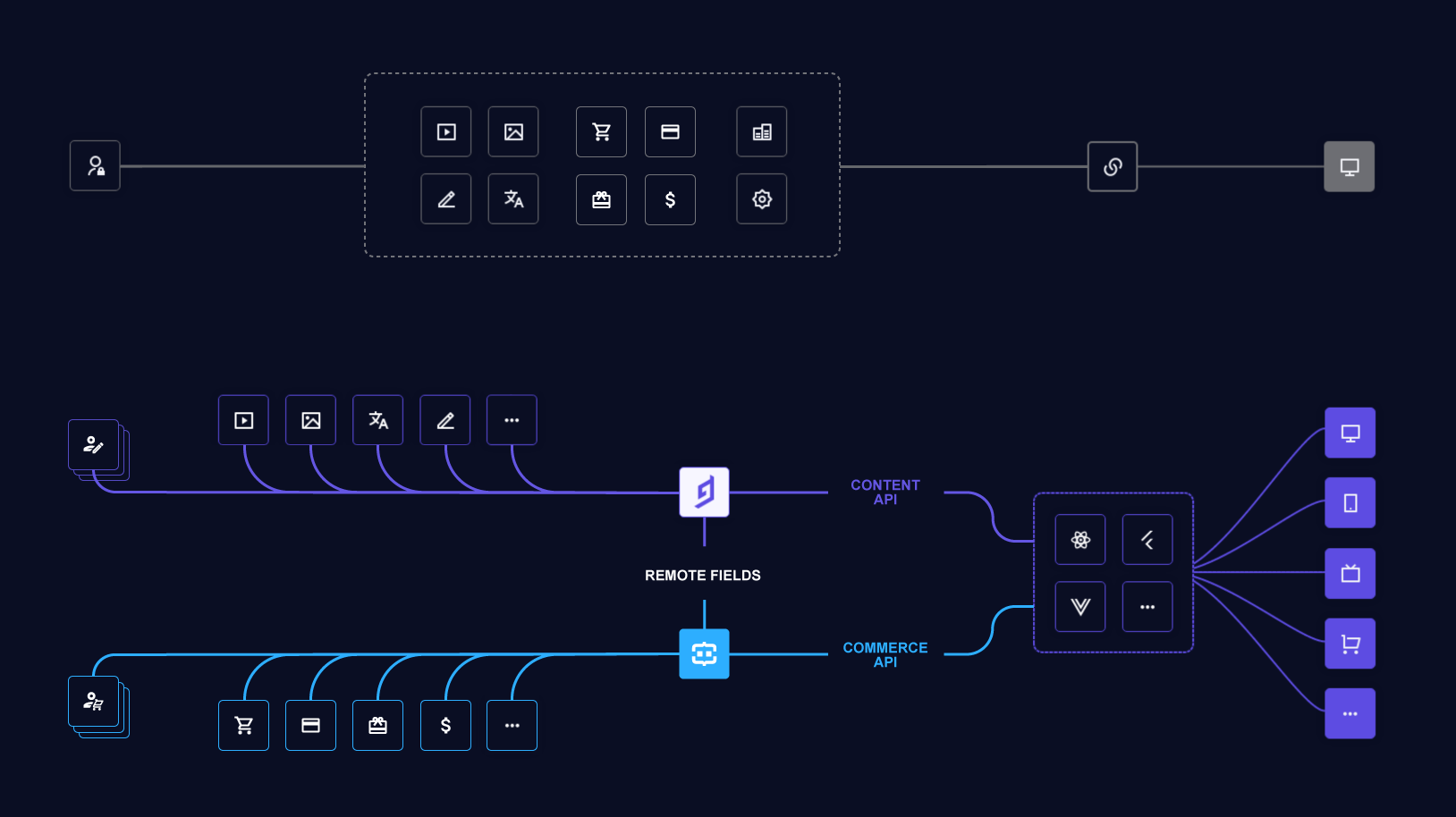 Picture credit: Commerce Layer
Commerce follows the same pattern and principles as content in this digital world. Shoppers today expect high-performance experiences across all platforms, and the commerce suites of yesterday cannot keep pace with those expectations.
The customer journey is no longer a straight line given the ever-growing diversity in digital touchpoints. Commerce platforms today need to provide flexibility above all else, accelerated by connecting APIs. When companies begin to apply a forward-thinking approach and embrace composable architectures, they set themselves up for success and are better poised to outperform their competitors when every second translates to sales volumes.
In the case of Commerce Layer, teams can have better visibility on their digital offering with more control on their commerce operations, pricing, currency management, and fulfillment, and enrich their content with commerce at the API level.
Evolution of Conversion Rate Optimization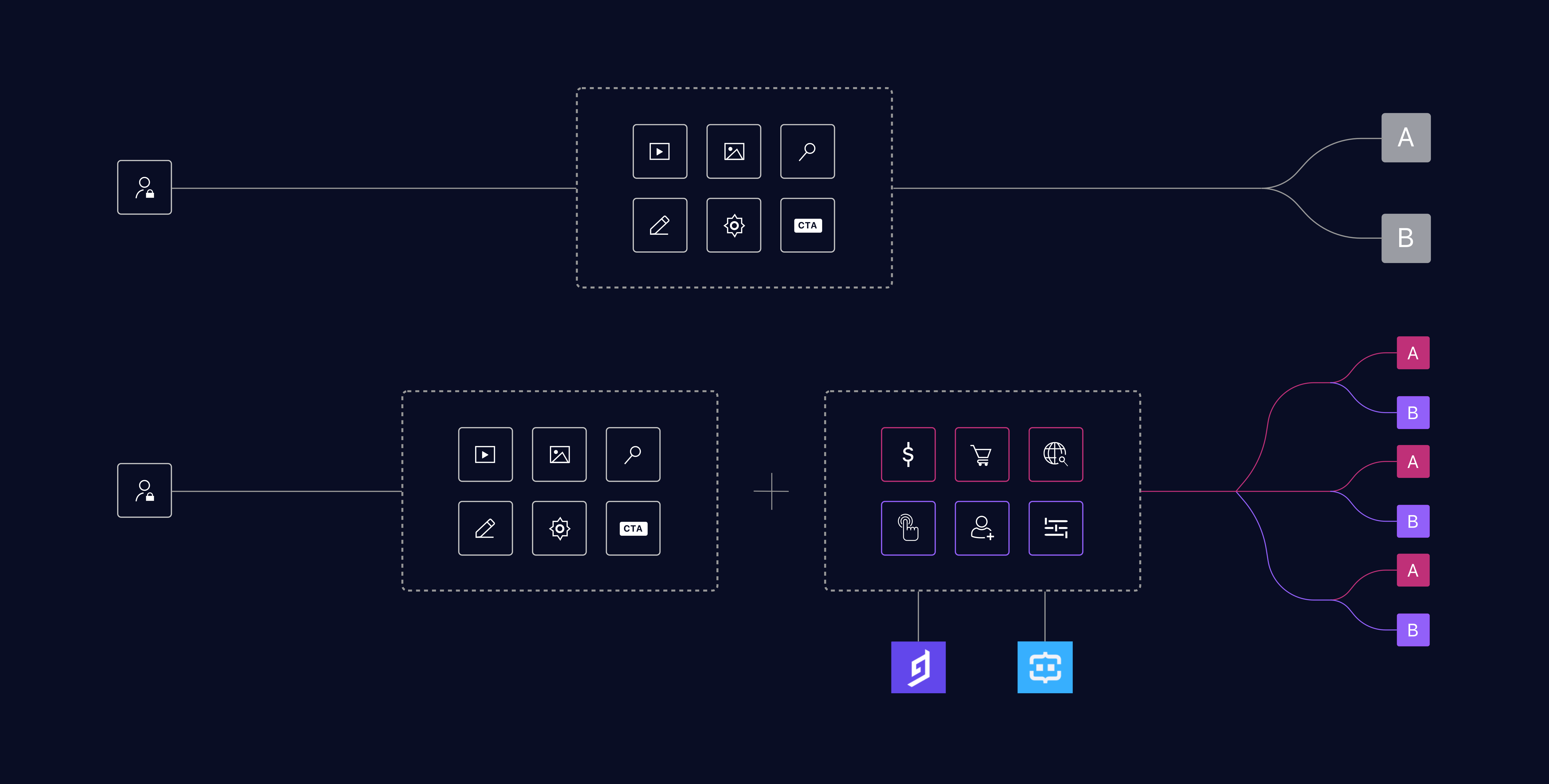 Picture credit: VWO
In today's world, personalization usually comes at the expense of performance. Evolving customer expectations have evolved the concept of "CRO" into "Customer Experience Optimization", where simple modifications to CTAs and landing pages are not enough. Even in the case of AB testing and personalization, platforms have to embrace the API-first approach by running more sophisticated experiments at a user level across all platforms.
To stay on point with the headless approach in content and commerce, platforms like VWO are able to expand the concept of personalization by closely communicating with CMS, Commerce platforms, CDPs, and Analytics platforms at the API level - to deliver high-performance personalization calculations almost in real-time - busting the myth of personalization and performance not being able to get along in eCommerce.
Blog Authors
Ronak Ganatra
Filippo Conforti
Paresh Mandhyan