We at Hygraph have helped thousands of teams power the next generation of content management through our industry's leading GraphQL API and unique Content Federation capabilities.
Constantly driven by your feedback, we are thrilled to unveil the next big project we are working on. A new revamped content management interface to enhance your productivity.
It is designed for optimum performance, with a more intuitive user interface and numerous new UX features.
Here's why we are bringing about this change and a sneak peek of all that the new interface will have to offer.
#
Why are we revamping our interface?
Improved performance
We are redesigning the interface so that it performs faster, resulting in a smoother and hassle-free user experience.
Improved editor experience and UI facelift
We are planning significant interface improvements to enhance user-friendliness, streamline tasks, and enable users to work faster and more efficiently.
Quicker enhancements in the future
The new interface offers better maintainability, allowing to launch new features and improvements much quicker.
This in turn, enables us to incorporate your feedback into meaningful improvements much faster.
#
New Features
Field Outline
Our new Field Outlines will enable you to quickly navigate across fields inside a content entry. This will be particularly helpful for models with a large number of fields and nested components.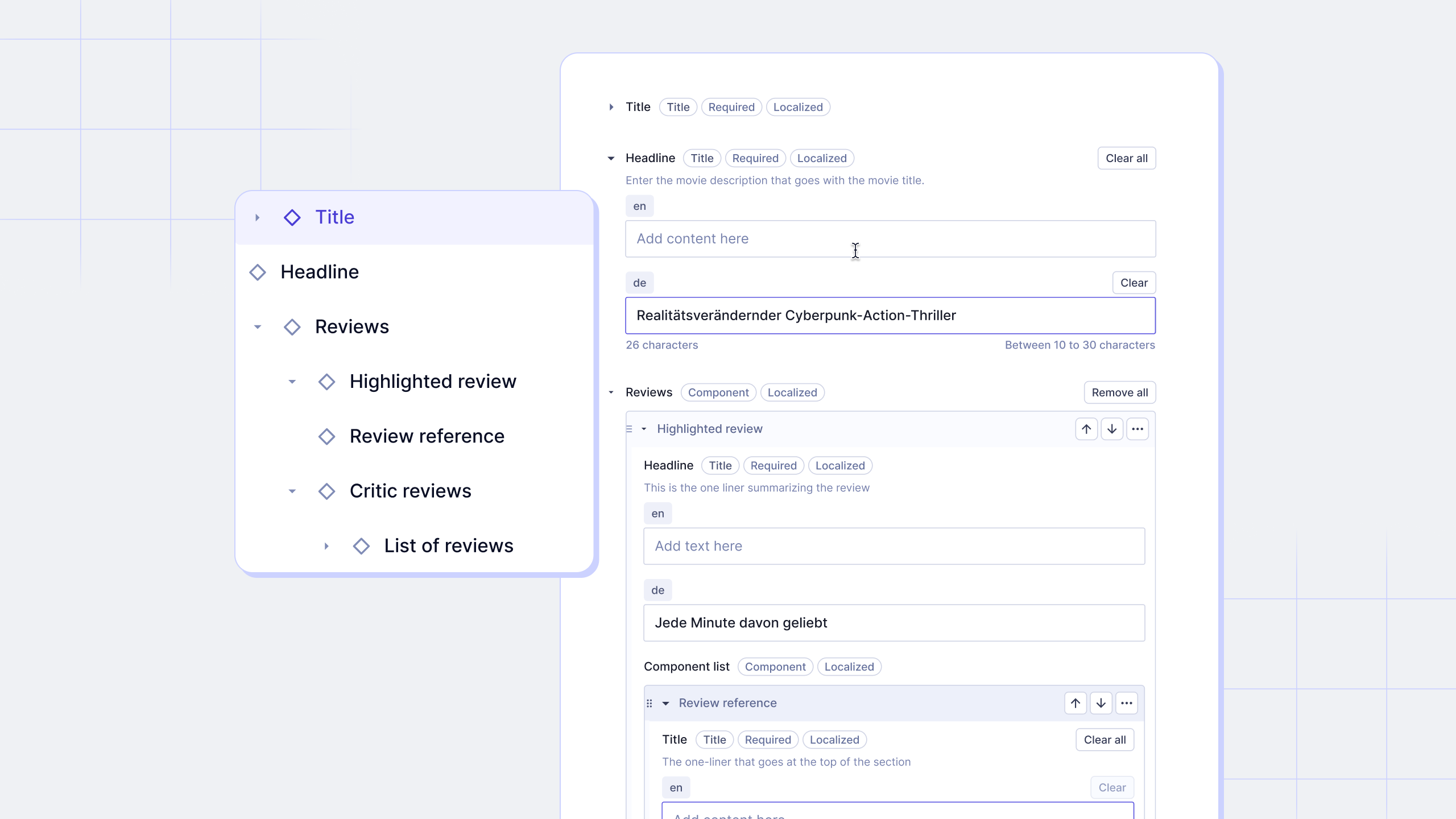 Command Menu (CMD + K)
You will be able to quickly navigate or perform various actions using your keyboard through the new Command Menu.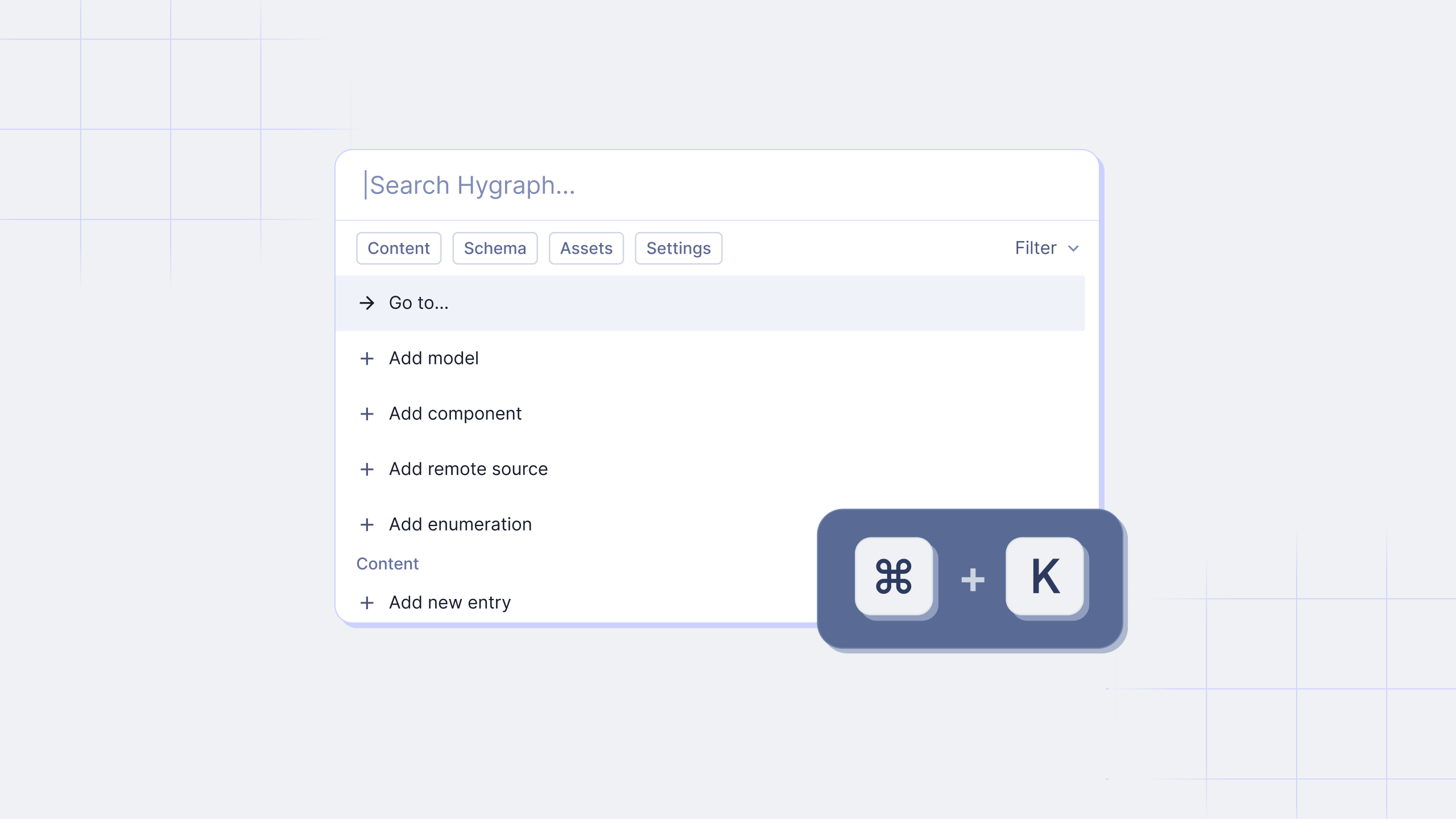 Redesigned asset management
The new asset grid view will allow you to browse your assets and quickly pick the ones you want.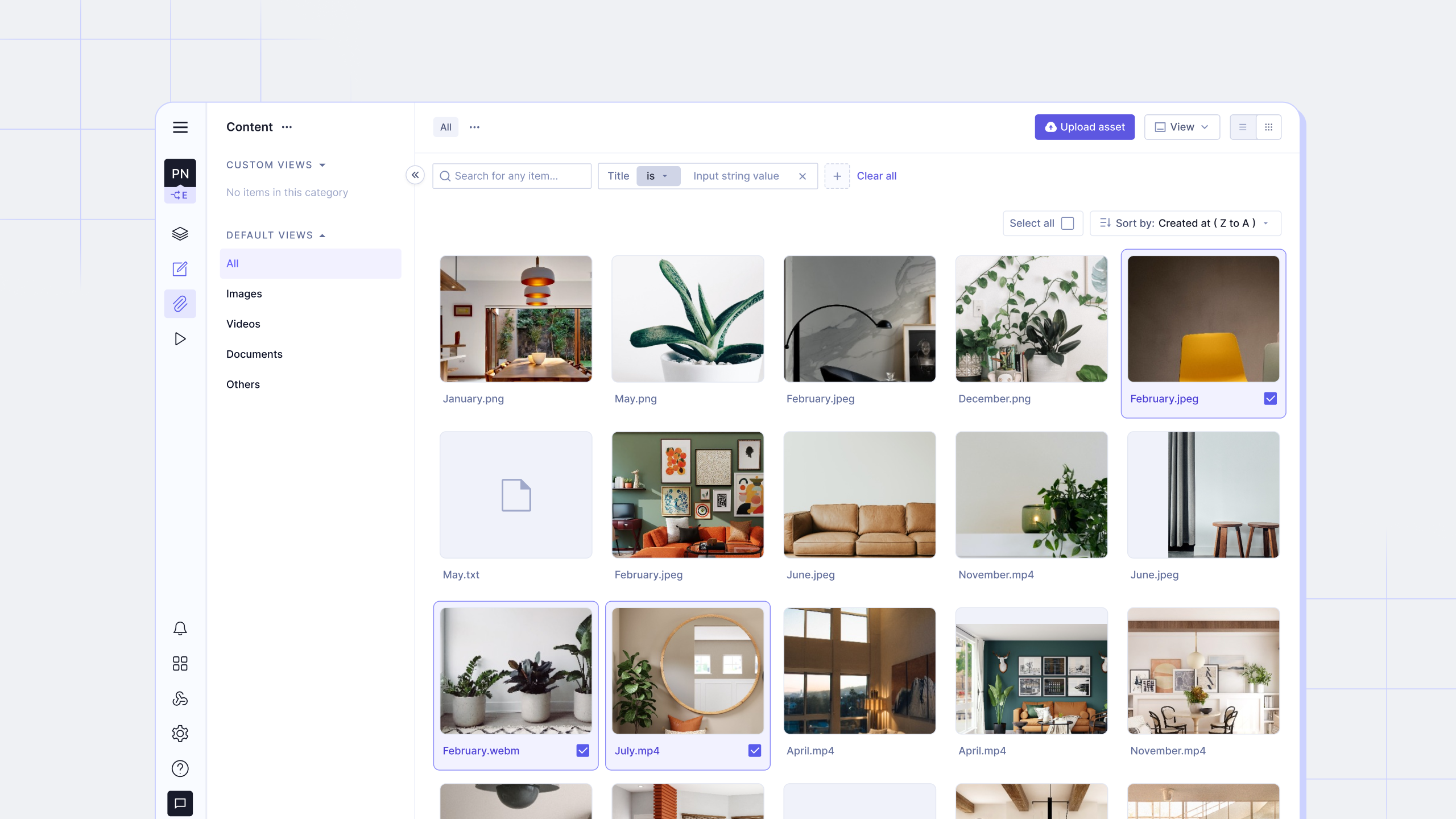 Redesigned Content Table
The redesigned content view will make it easier to visualize content through enhanced custom views. Through the new hover cards, you can quickly get information on content entries without having to open them.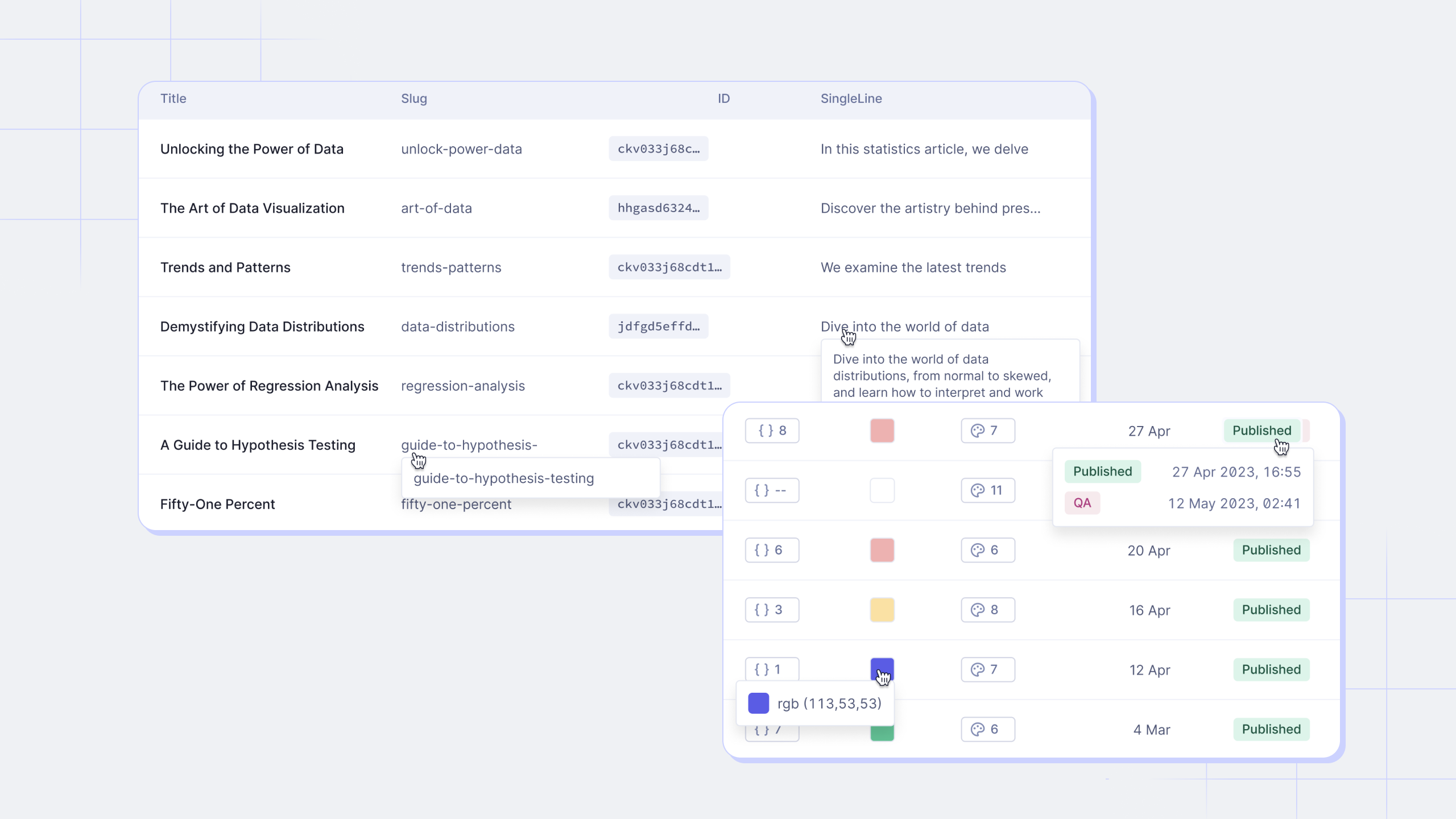 Improvements to Roles and Permissions
We will be introducing improvements to help admins set up multiple roles and define their granular permissions more quickly. This will include the ability to duplicate roles, simplified batch permissions management for multiple models, and more.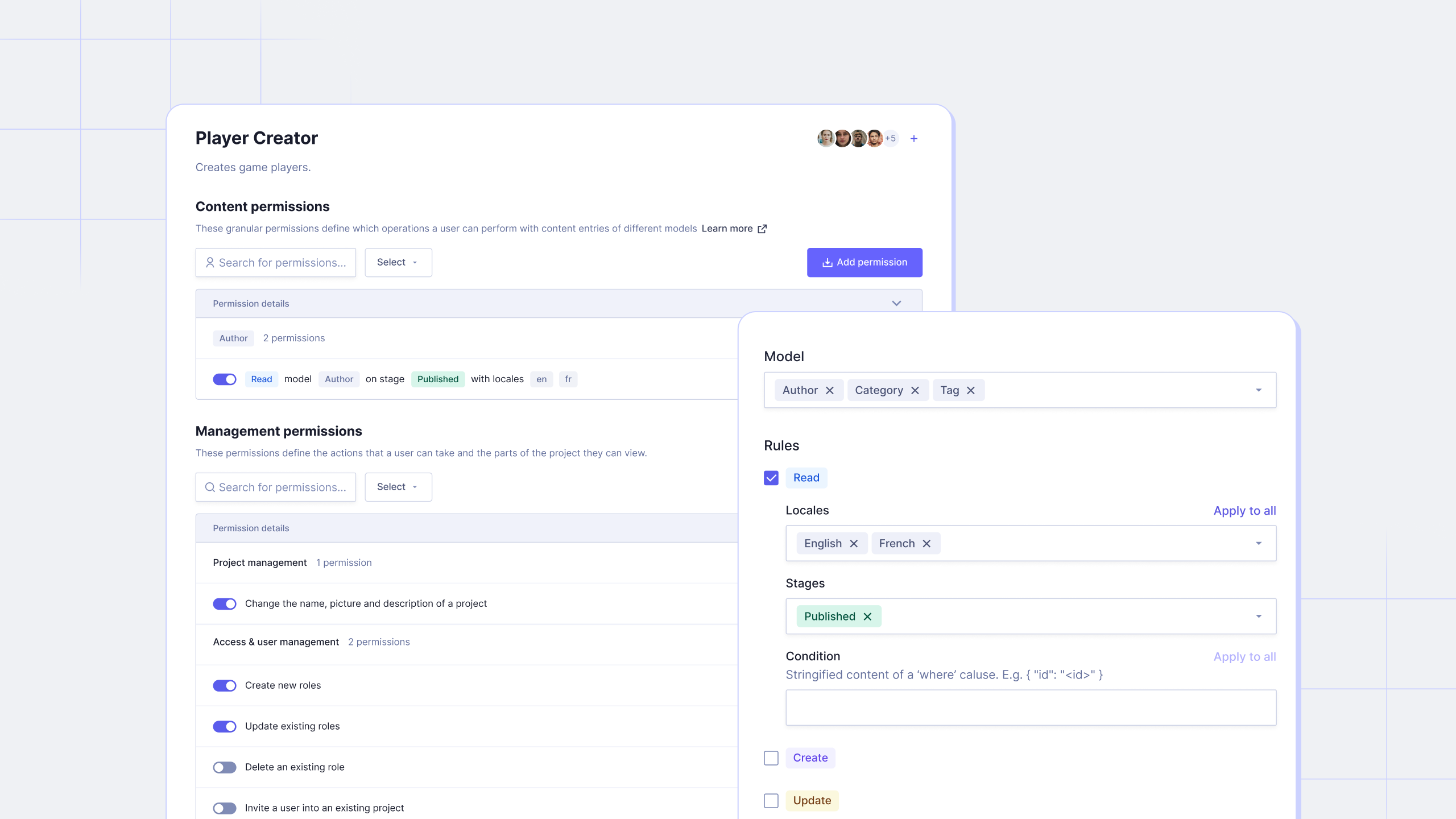 #
What does it mean for you?
We will be launching the new interface soon, and it requires no changes on your end at the moment.
Note: There will be an opt-in and we will keep the old version available for use for a certain time.
Are there any improvements that you think we might have missed and you'd like to see in our new interface? Reach out to us on our Community Slack, and feel free to share your ideas.