After taking a year off in 2020, we brought GraphQL Conf. 2021 back and we are elated to report that it was a huge success! The reception received from the audience was incredible. We co-organized GraphQL Conf 2021 with commercetools and brought you the conference in a new format with great content to share with the passionate GraphQL community. Thank you to honeypot and Prisma for trusting us to inherit the conference and all that you have built in the last couple of years. We look forward to growing the GraphQL community even further.
The success of the conference would not have been possible without the support of our strong ecosystem of partners. They supported us to bring the conference to you for free, online, and in the best way possible.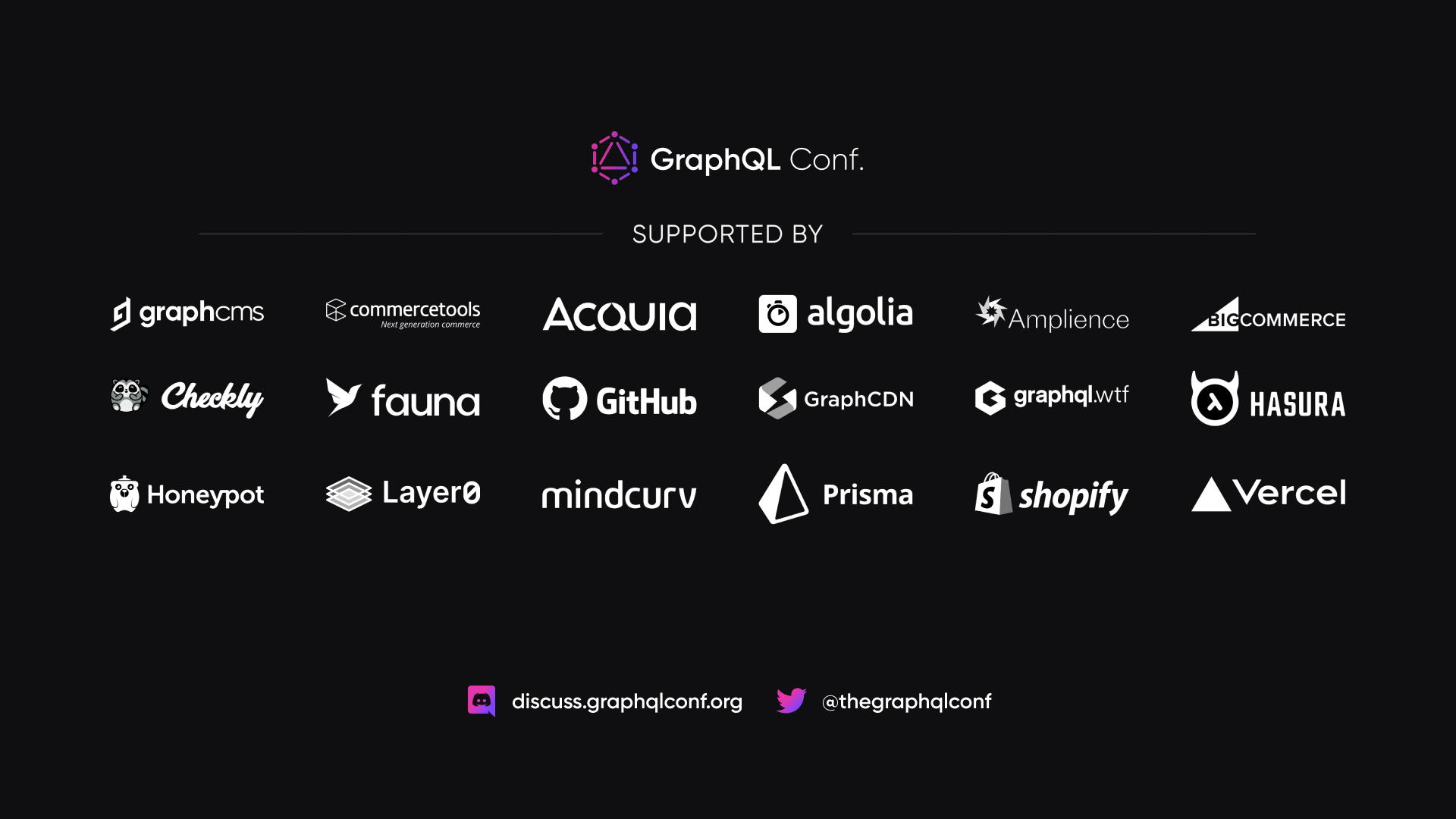 #
Conference Day
Organizing this event for 6000 passionate devs who love GraphQL was not easy. We decided to make it as simple as possible for everyone to enjoy the conference without any barriers. An experience so light and breezy which helps you learn at your best and interact at your leisure. We were thrilled to receive the CFPs that we did and bring you the jam-packed talks from talented speakers. We had community and enterprise superstars on two tracks:
Stage 1: Everyday GraphQL

Stage 2: GraphQL in Production
Everyday GraphQL included more opinionated and easy-going community talks that help beginners and intermediate GraphQL devs start and build upon their journey. These talks had Founders, Developers and Engineers working on Open Source tools and helping people build with GraphQL.
GraphQL in Production, as the name suggests - helped devs understand more about working with GraphQL in an enterprise environment. CPOs, Director of Engineering, Senior Software Engineers from various fields talking about their own journeys with GraphQL and discovering how GraphQL played a role in building amazing tools at Paypal, commercetools, GitHub and so many more.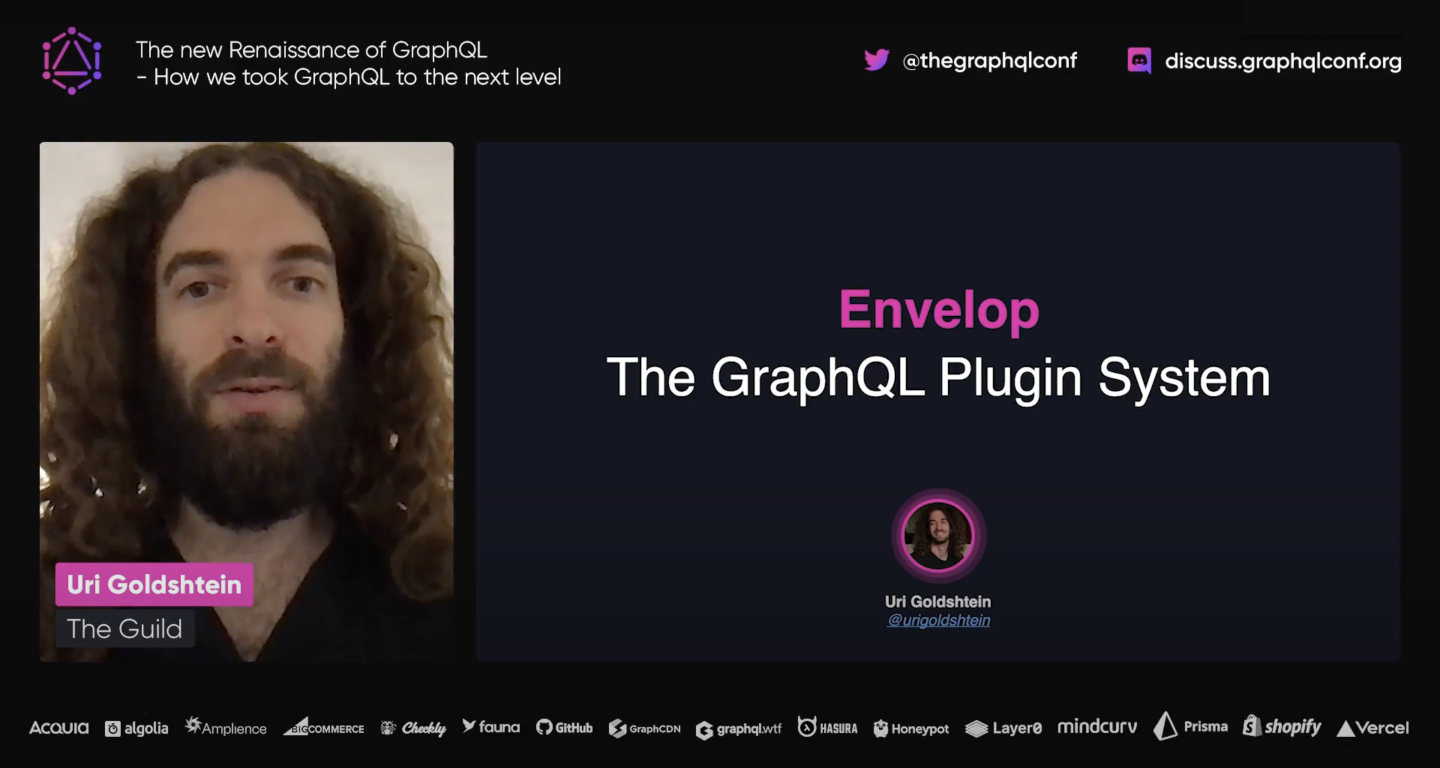 The incredible line-up led to one of the most beloved GraphQL conferences yet! We are looking forward to bringing these talks to you soon on our YouTube channel. Be sure to keep an eye on our conference social media accounts for more updates on when we release the talks on our channel.
#
Join Us for more
Since the GraphQL Conf website itself was used to host the video stream for our audience, we held our Conf discussions on Discord. Participants were able to interact with the speakers and partners directly and discuss their opinions in real time. We are happy that Discord enables us to keep the conversation going beyond the conference itself. We hope to continue building a huge GraphQL Community here, so come join us on Discord. For the folks we met after the conference in the Gather afterparty, we were excited to have the chance to interact with you in these Gather spaces. I hope you had a lot of fun at the conference and the afterparty. We curated a wide range of spaces just for you, from the Biergarten, to the Beach and the Arcade with a ton of games.
Last but not least, the Swag Drop. We were overwhelmed with the 1500 of you who showed interest in the swag drop. From these 1500 interested people, we randomly selected hundreds of winners who have started to receive their conference swag kit. Seeing you wear the conference swag reminds us of why we set out to enable the GraphQL community and all that it can do.
It's really been a pleasure to host you, text you, talk with you, get feedback, and much more. We really hope that you enjoyed the conference as much as we did. If you did, tell the world by tagging @thegraphqlconf on Twitter. You can always meet us on the GraphQL Conf. Discord space, just @Hygraph or @Organizer to get in touch with us.