Hey there developers, creatives, and the curious! As summer comes to a close we are stoked to inform you of a massive release of new features including rich text tables, search by null, batch duplicate and more!
#
GraphQL Day Bodensee
The Hygraph team along with Honeypot.io are hosting a GraphQL focused conference in Konstanz Germany on Sep. 6th! We'd love to see you there if you're in the region. Check out the GraphQL Day Website for more information on the speakers and schedule.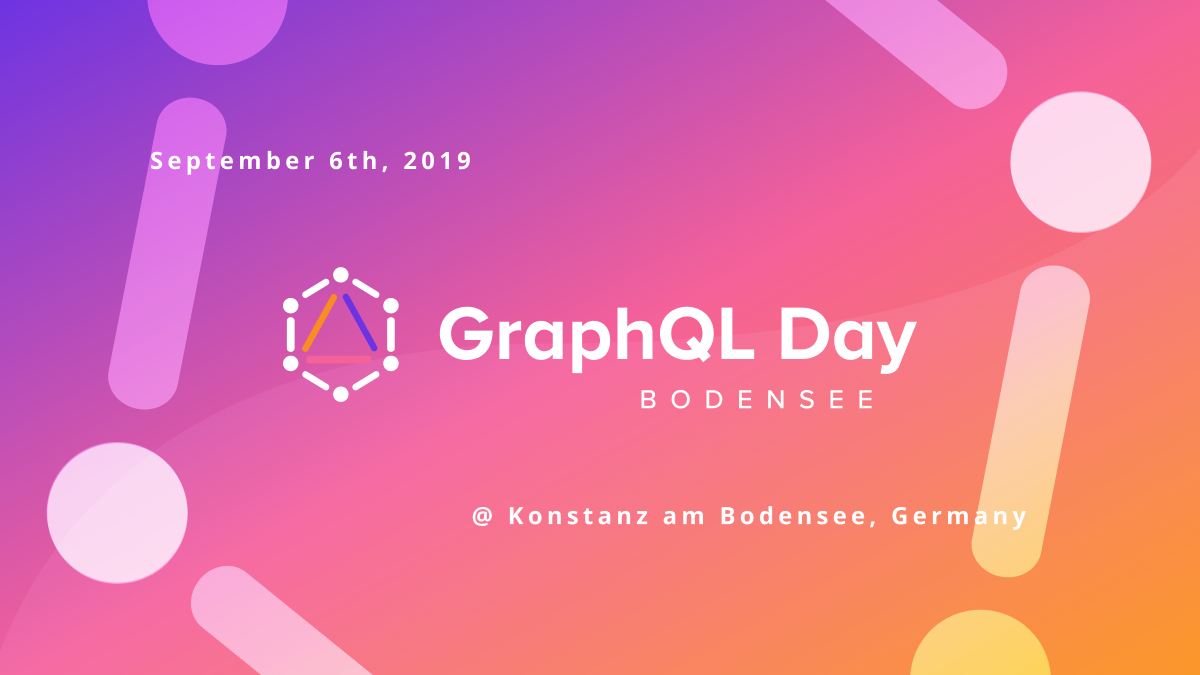 ---
#
Opening Our New Berlin Office
Yesterday, we had a great party in Berlin with the team, friends, customers and partners. It was our official office warming party from our new Berlin office! ?
Thanks to the wonderful Seda Cileli, who is not only supporting us in HR, we even had special GraphQL and Hygraph cup cakes! They went very fast. ?
If you are around Berlin, let's grab a coffee!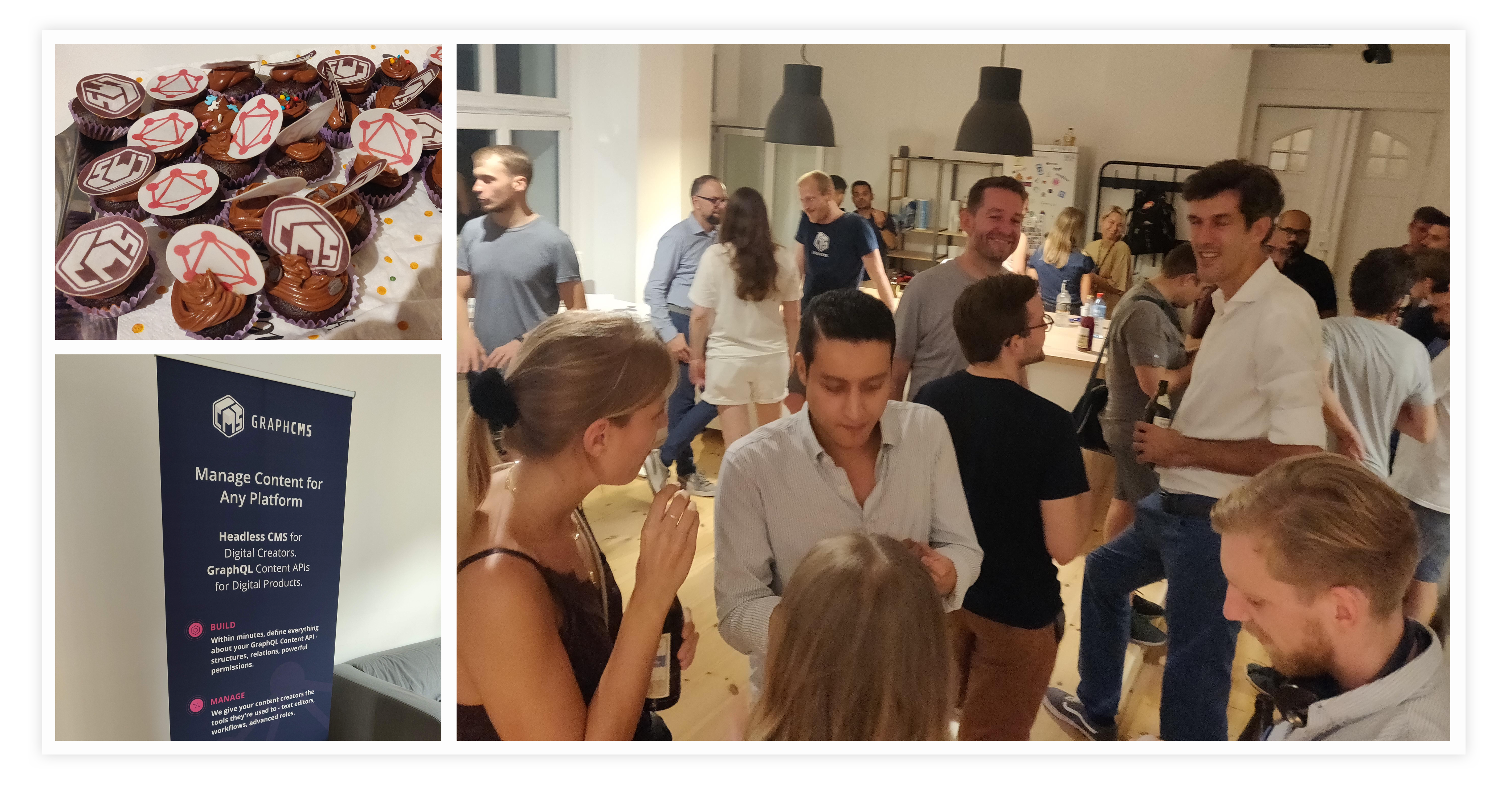 ---
Now what you've been waiting for:
#
Fuzzy Search
Many people have requested a search feature for content entries that doesn't require a filter attached! You can now start typing in the filter box to search any string items found in the content model. This is the first of many steps in the ability to search your entire project for content.
---
#
Rich Text Updates
Following up on our promise to keep improving the functionality of the Rich Text Editor, we come bearing updates! As one of the most powerful fields for content editors, Rich Text continues to grow. Some of the new things possible include:
Alt Text on Rich Text Images
We need to extend the current Image manipulation overlay with an text field for the alt text, which will then be used in the generated HTML and Markdown
Tables are here!
Another rich addition to this content field is the ability to create tables. Clicking the table once will create a 4x4 grid. You can add or remove rows and columns by hovering over the table icon again. These will export via raw, text, markdown, or HTML for you to parse in your front-end in whichever way you please.
Do you have content needs where this field should expand? Join our Slack Channel to let us know.
---
#
Revamped Date Field
The date field has received a makeover. Now when clicking the calendar icon, the modal is redesigned. It's the little beauties!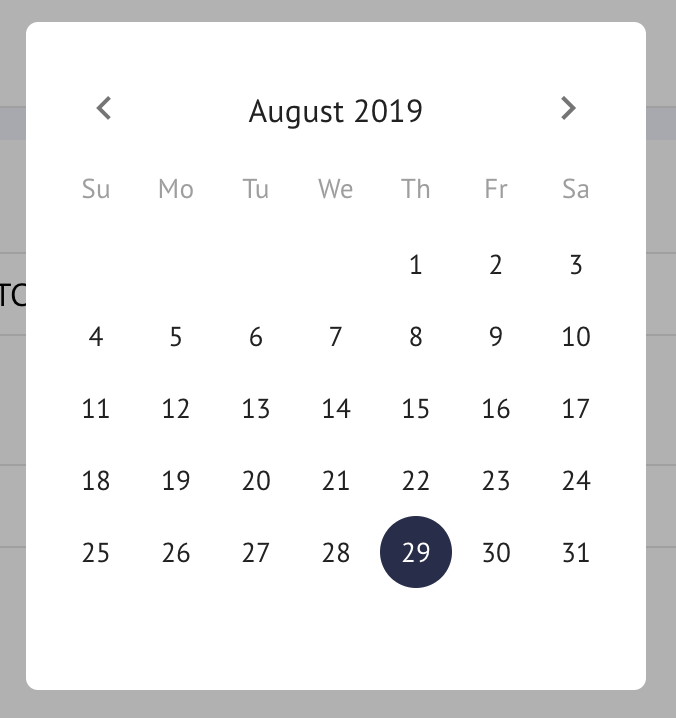 ---
#
Over-usage emails
In attempt to communicate plan quotas better, we now automatically send emails when approaching and exceeding limits. Overages can also be sent to your customer and will be charged at the end of the month. Free plans which exceed limit are now blocked.
---
#
Dashboard cards fix
Your project dashboard is now fixed! Quotas visible now reflect the real-time API and Asset Traffic usage and allow you to keep tabs.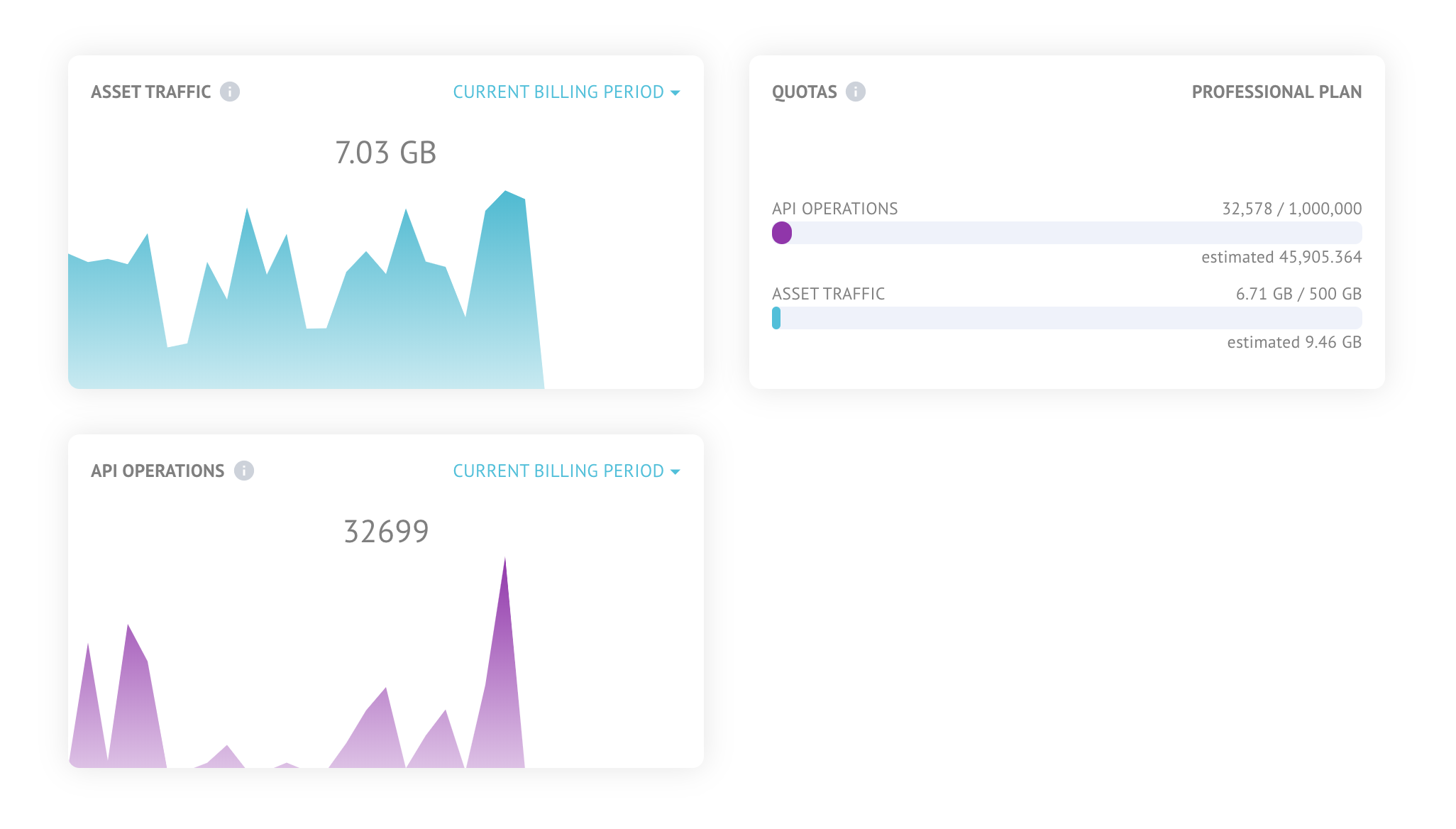 ---
#
Search by Null
Have you ever been looking for empty content fields to fill in the gaps? You can quickly find empty fields now by simply applying Null in the filter bar while inside of Content Views.

---
#
Batch Duplicate
If you like to stay away from repetitive work, we have a neat usability improvement for you. After batch deletes, we've now shipped batch duplications. Simply select one or more records and click the duplicate button in the top bar. We've got more batch actions in the works, so stay tuned ?.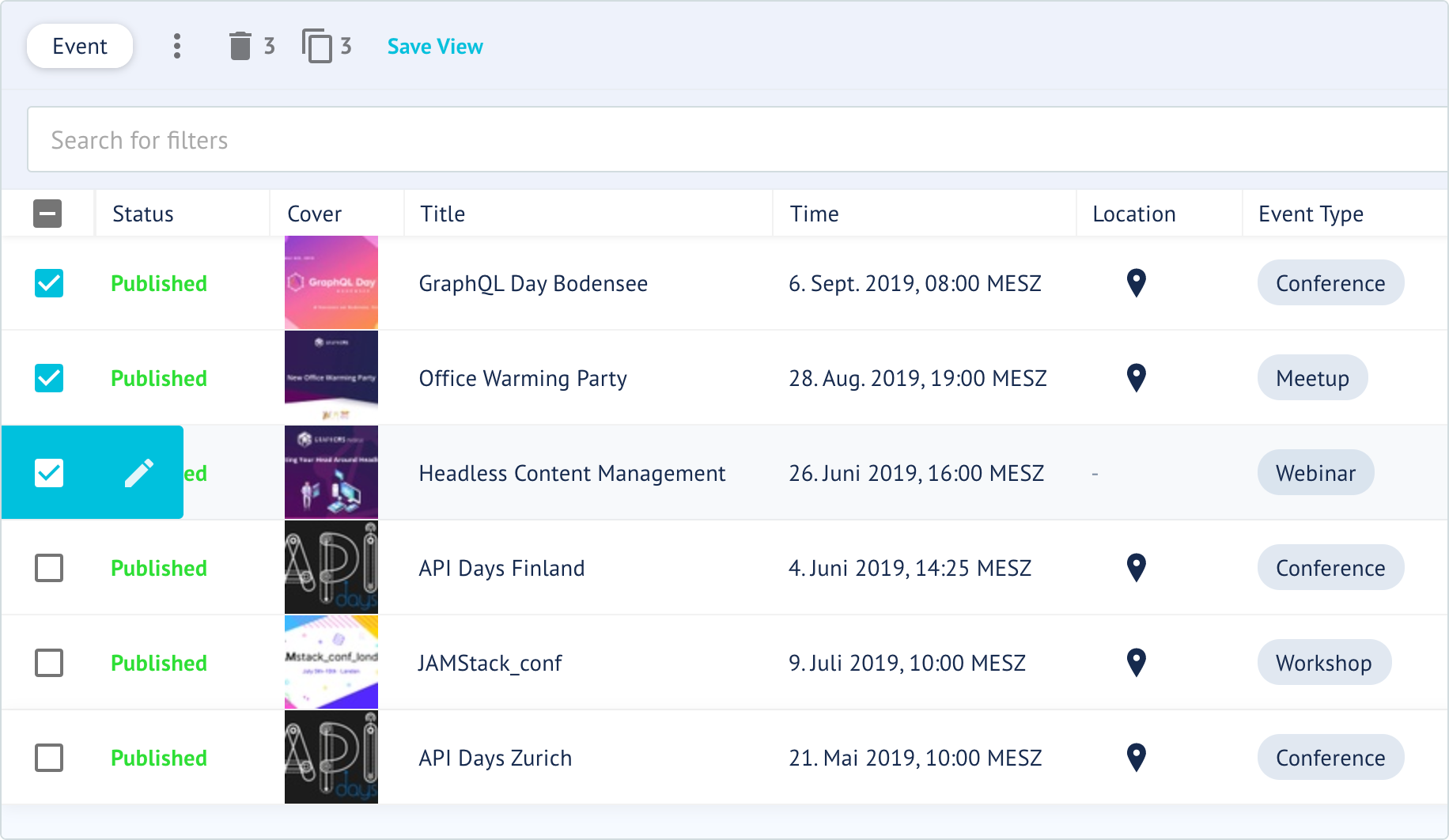 ---
#
Header UI compression
With increased functionality of the content view, we've had to become crafty with space. Many of the header tools are now under a more dropdown.
---
#
Coming Soon (in days!)
As always, our team is growing and we are loving every minute of making the best CMS for you! As summer comes to a close, we're stoked to push such a large product release your way, but we're not finished. In the upcoming months, we are making a tech stack pivot that opens the door to a wealth of opportunity in feature possibilities.
For the time being, these two features are still in the testing phase, but we were so excited that we wanted to share our excitement with you! Be on the look out for them to be available in the Web App within a few days.
All Team Members View Soon
You will now be able to click on the team member count on the Team Settings, Roles, and Permissions card to get a full overview of all team members. From here you will be able to edit any user's role, see their name and email info, as well as remove them from your project.
Connect Model Custom Views Soon
Born out of a customer's feature request, it's now possible to apply custom views to a connect model modal. Say that 5 times fast! This is an intuitive extension of our content table on the main screen.
Connect Views allow Admins and Editors to set the appearance of Connect Modals on a model-basis. These modals appear when connecting a certain entry to another, for example connecting a Post to an Author if those models are related.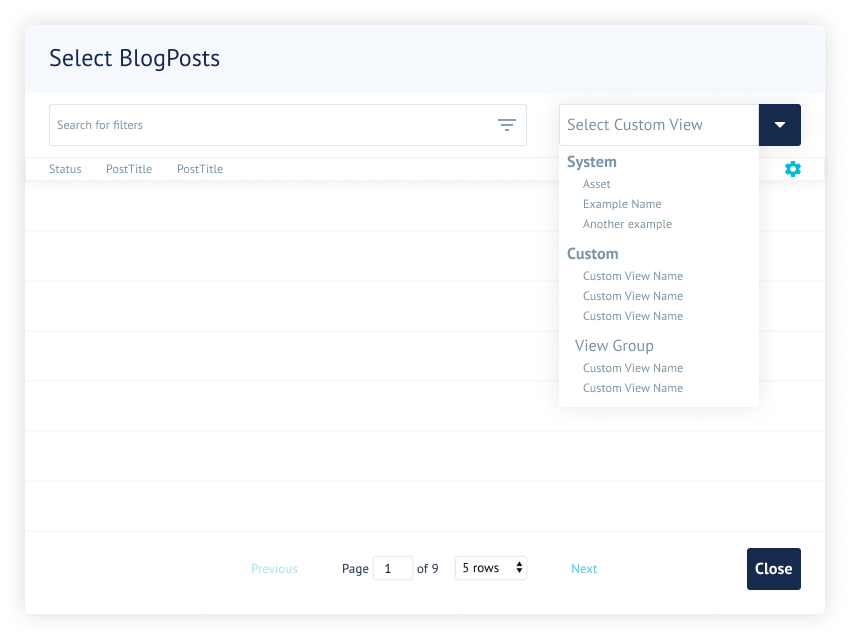 Using the existing Custom Content Views, Admins can specify per model how the Connect Model looks for each role in the project. This includes view filters and the column arrangement.
Every User in the project is free to modify those specified Connect Views and select other Connect Views on the fly. Editors can jump back to the Role-based View anytime.
We are keen to hear your feedback on this feature, once it launched!
Blog Author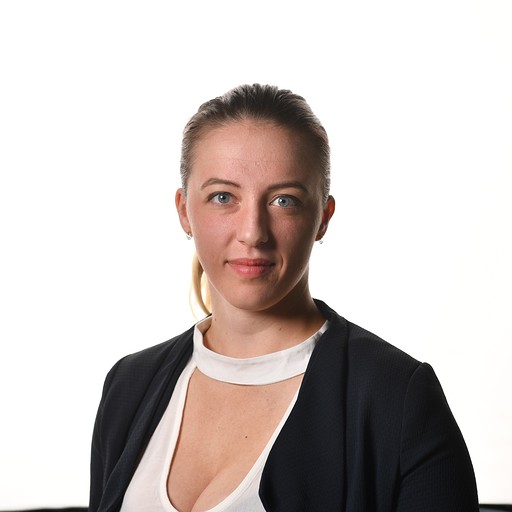 Makenna Smutz