February 14th came and went, and I know that you were starting to feel like we didn't get you anything. Dry those eyes and put away your diary, because we have another massive release for you! ❤️
#
Where do we Begin?
No, really, that's an honest question. Once you create a Hygraph project and the world is your little, data oyster, the possibilties can be overwhelming. We now have project templates! You can start with one of our intuitive project templates for your next project or simply use it as a study guide on how to do things the "headless way."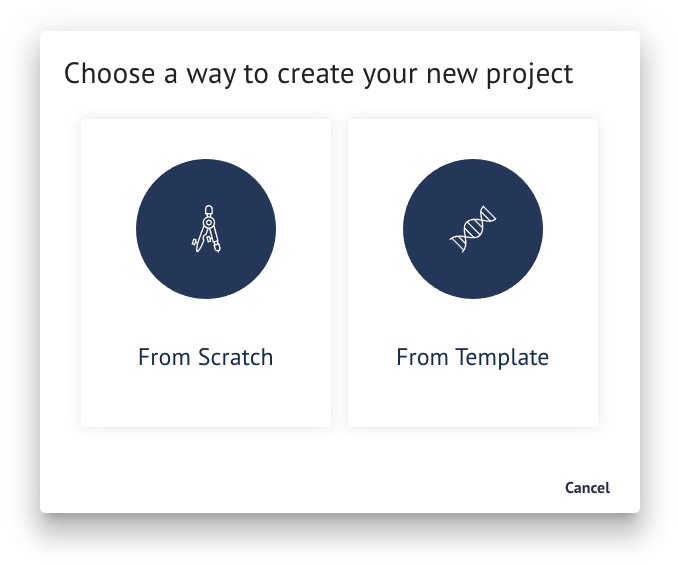 #
Now What?
In addition to the project templates, we have included a handy checklist to help you get the most out of your Hygraph projects. Forgot to enable READ support on your API? No problem, just click on the relevant helper from the onboarding checklist and you'll be taken to your API settings with the flip of a cursor.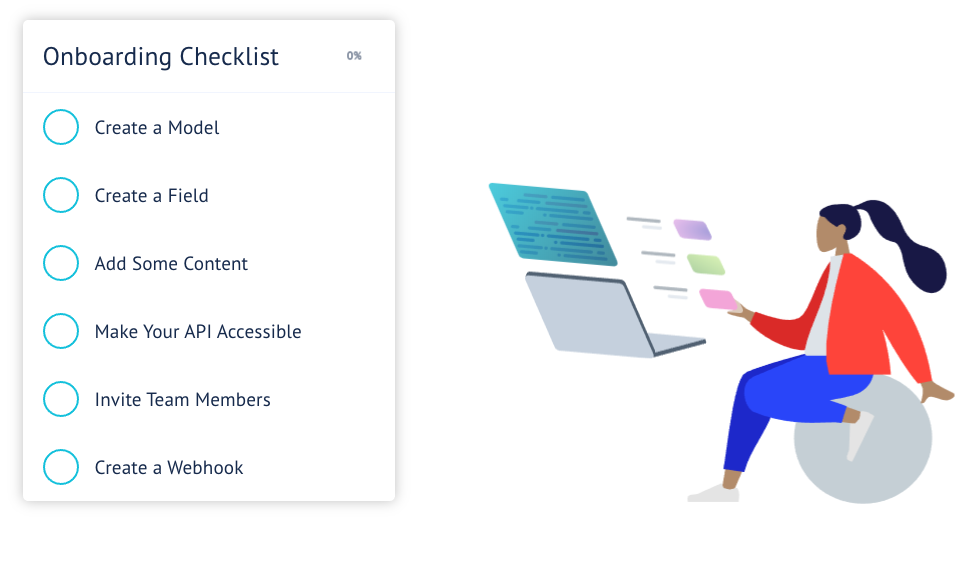 #
Rich Text has Landed
One of the most frequently requested features, Rich Text, is finally here. Not only can you write content in the battle-tested classic format, you can also query your content in markdown, html or even the raw format.

The raw format is a Slate compatible Abstract Syntax Tree, or AST for short. Without delving too much into the technical side of it, you can think of the AST as sentence diagraming from grammar school. Instead of identifying adjectives and adverbs, the AST represents all the properties of each word, it's special formatting, and so on. Needless to say, if you know that you want it, it's available in the API!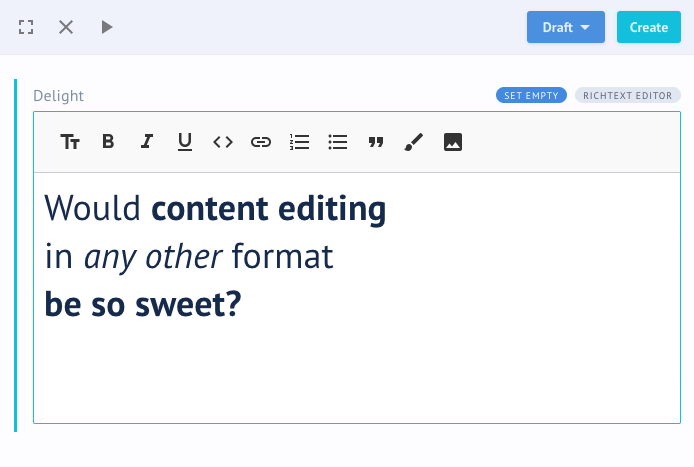 #
Import / Export = Data Freedom
Our self-documenting mutation API already made data IO child's play (a very nerdy child, perhaps). However, data importing and exporting has reached "first class citizen" status with their own API methods! No matter the scale of project, you can manage your data even easier. Data IO is handled differently than typical operations on the Hygraph platform and more thorough documentation will be arriving in the coming days.
#
View Groups get a big 'ol Group Hug
A headless CMS is optimized for working with content - lots, and lots of content. Sometimes you want to group them. That's why last month we released content group views. Sometimes you want to make new groups or move the groups, regroup the groups or loop the groups. Ok, looping the groups isn't a real thing, but you get the idea. You can now rearrange the groups and apply additional top-level structure for your content-workflow delight.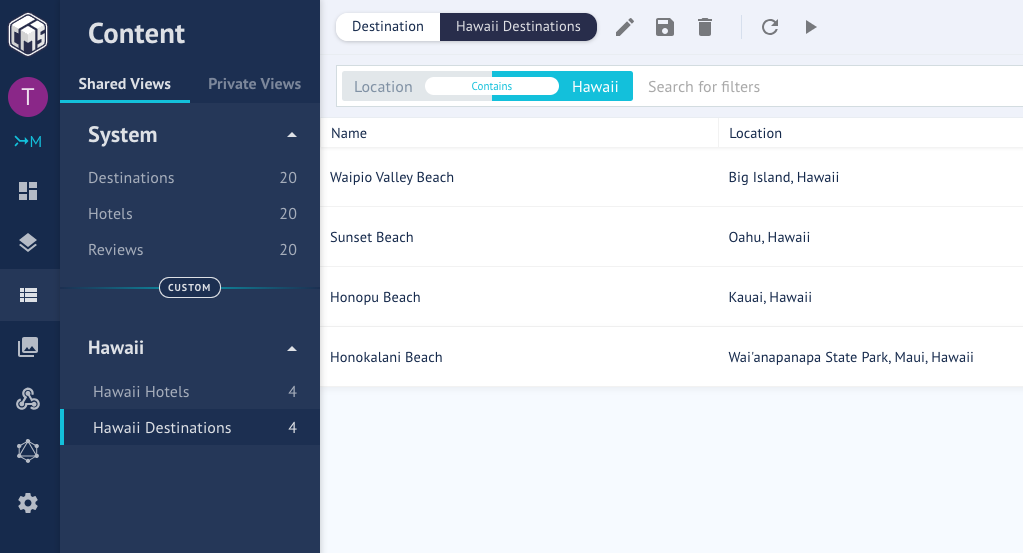 #
Am I Pretty?
Two significant user interface adjustments landed in the application this time around. We released an improved table view where your content is much easier to visually parse and navigate. No, really, behold the beauty.

We also released a collapsible sidebar for when desktop space is at a premium. Not everyone works on micro-tv's in their penthouse offices. We feel you. You are loved.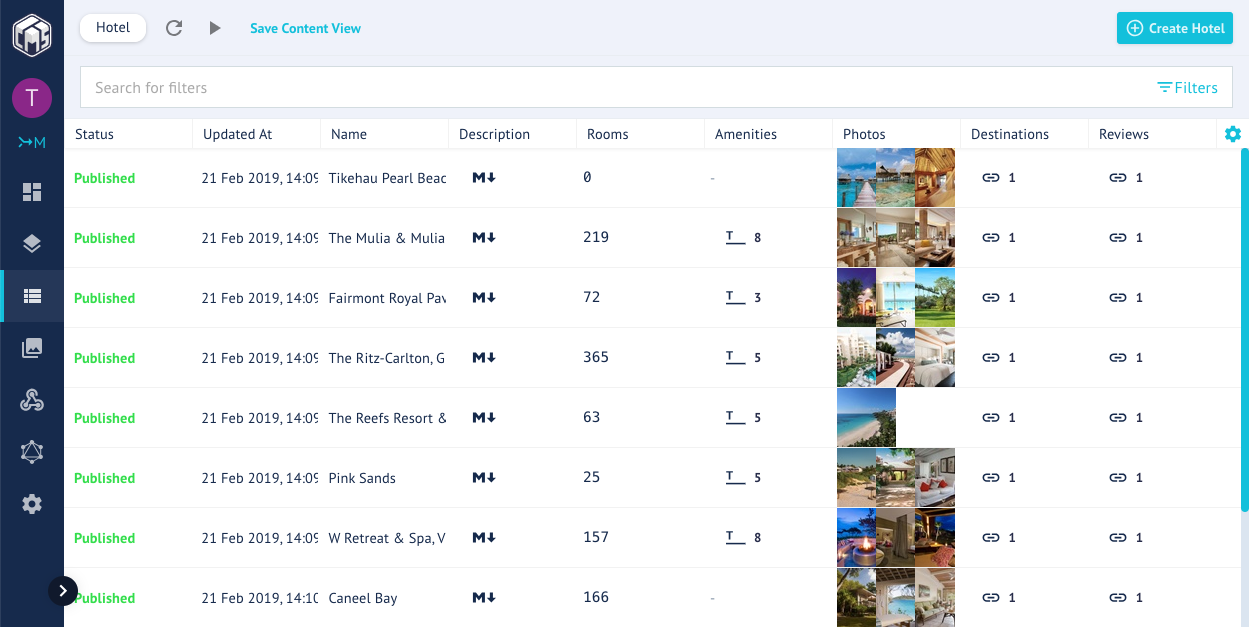 #
Onward and Upward
In addition to our feature feast above, we continue to improve the app through hundreds of iterations and refinements. The service continues to stabilize, the UI continues to get more and more "on point" and your positive feedback tells us we are doing something right. ✨✨✨
#
What about next Month?
With the speed our developers are moving, who knows how many features will land next. Your continued support and appreciateion of the product gives us all the motivation we need to keep making Hygraph the best content editor for developers and editors anywhere. Certainly no-one is shipping new features as fast! Check out the latest changes and start building now!