Today, we're proud to announce that Hygraph has closed a $10M Series A round led by OpenOcean to help us realize our vision of building unified Content APIs and Federating the Content Layer. We're excited to share that this is OpenOcean's largest single investment to date, and Ekaterina Almasque, General Partner at OpenOcean, will be joining our board.
Previous investors Peak and Paua Ventures also participated in this round. Mango Capital's Robin Vasan (investor in HashiCorp, Netlify, and others), Fauna founder and CTO, Evan Weaver, and Instana (acquired by IBM) founder and CEO Mirko Novakovic also joined as strategic investors, bringing our total funding to $13.7 million.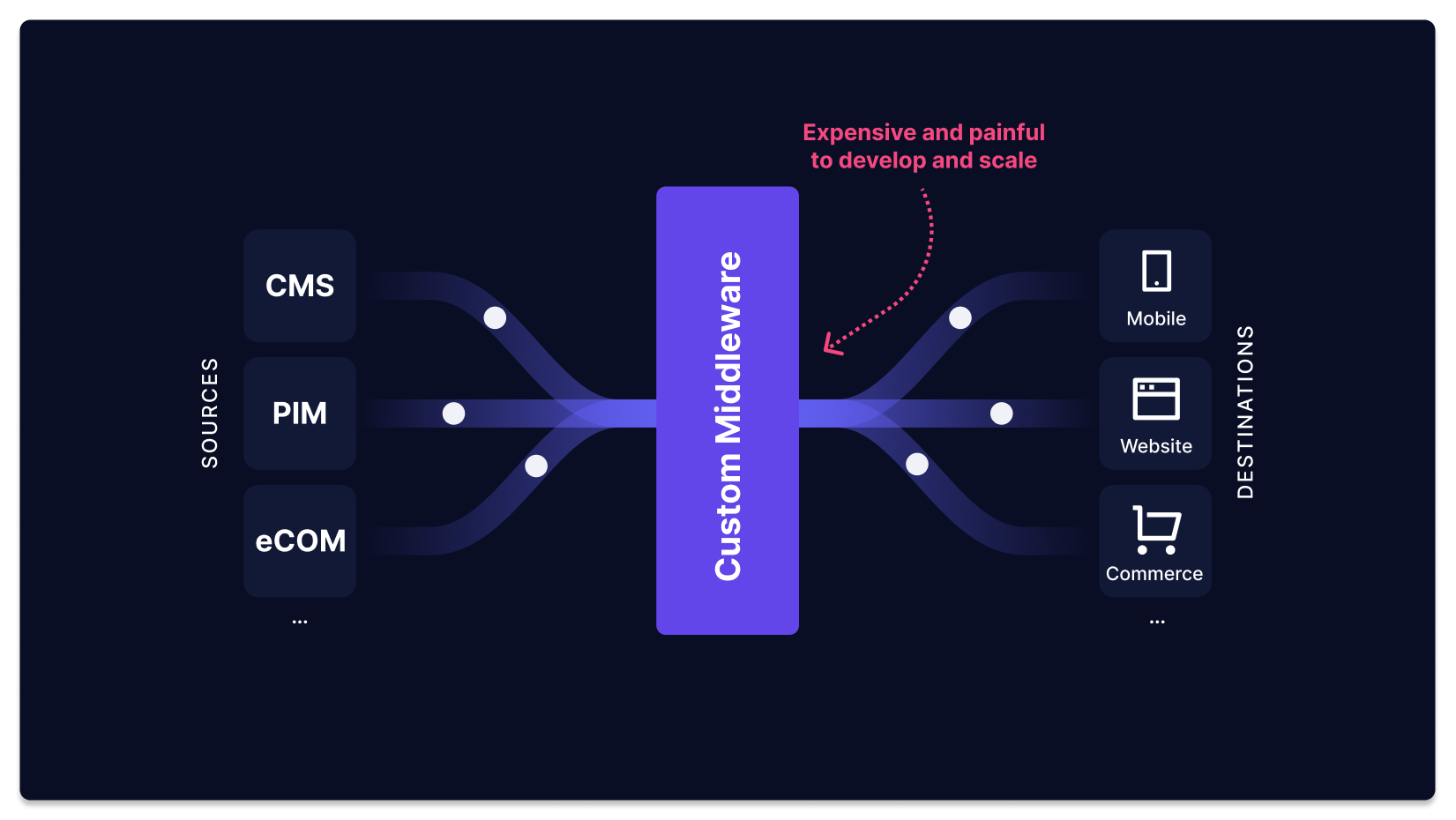 With the rise of best-of-breed microservices in enterprise systems design, content is now stored in a myriad of disconnected data silos. This has resulted in overwhelming complexity when it comes to composing multiple services into an easy-to-use API for software development.
Rather than companies using resources and spending time and money in building custom middleware, we strongly believe that the solution to this dilemma is in enabling teams to "Federate the Content Layer" by integrating their APIs into a single source of truth. By serving and consuming content from a single endpoint, teams can realize their goal of reducing complexity in their stack and delivering better high-performance experiences.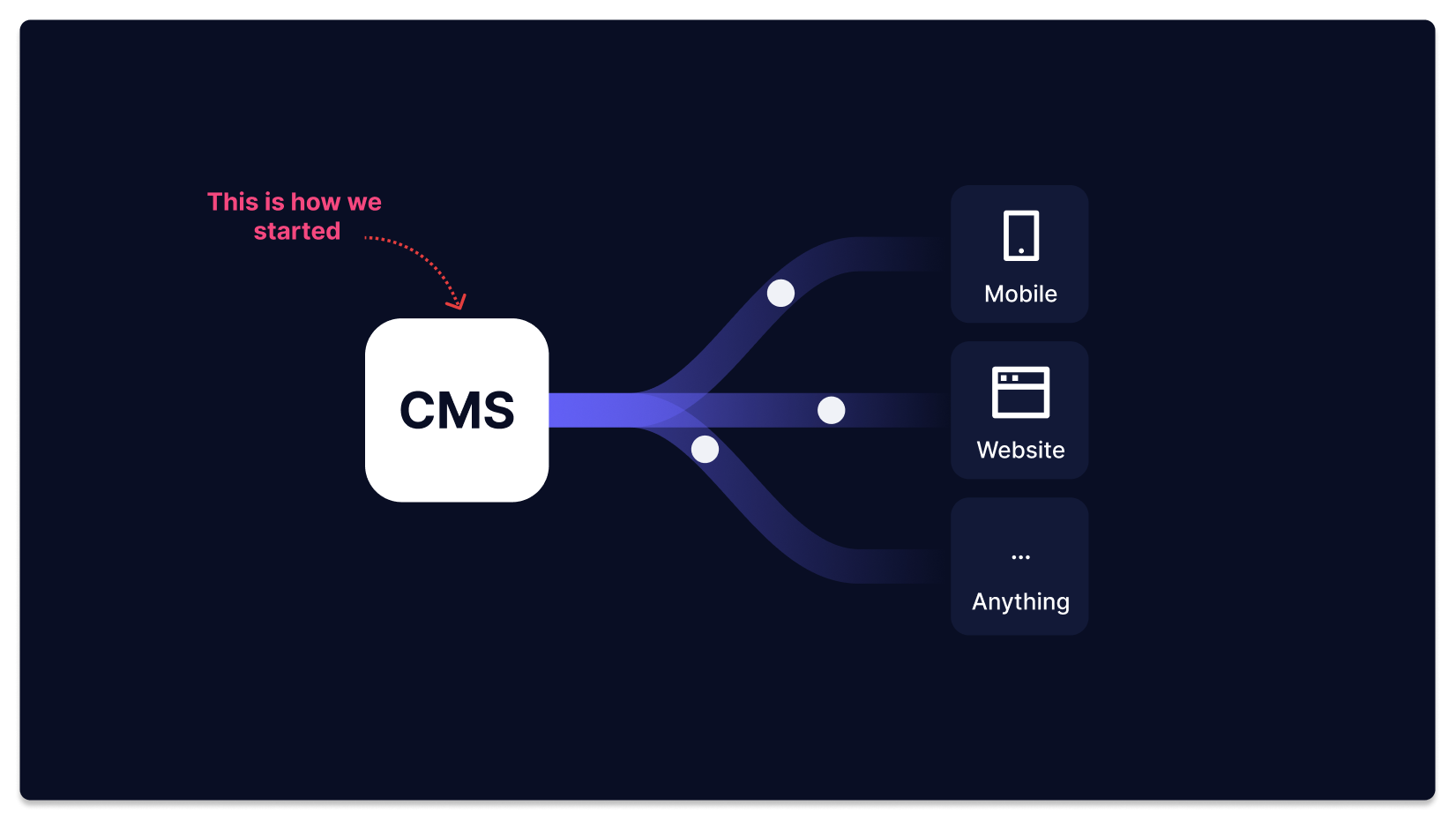 To us, Headless CMS as a category has reached a point where the frontend-agnostic benefits are no longer enough. Rather than adding yet another service to complex stacks, we want to expand upon the possibilities of allowing content aggregation from multiple sources programmatically, essentially becoming backend agnostic as well.
We recently announced "Content Federation", a novel meta-layer approach to seamlessly connect siloed content and integrate APIs, that allows seamless data fetching from external systems such as Salesforce, Shopify, SAP, and commercetools in a matter of minutes. Using Content Federation, developers can fetch and join content across their CMS, DAM, PIM, headless commerce platform, or any other service, issuing a single API call to aggregate content and data from multiple sources into a single API programmatically. This approach leads to a massive reduction in development time and costs when integrating with multiple APIs.
The topic of integrating APIs at an enterprise level has always been a challenging subject given the complexity of having several systems working together in harmony. We aim to become the meta-layer that "federates" the layers and stacks into a single endpoint as the overall API integrator. This evolution would allow development teams to accelerate their product development process by consuming and serving all their content from a single source, essentially invalidating any content siloes.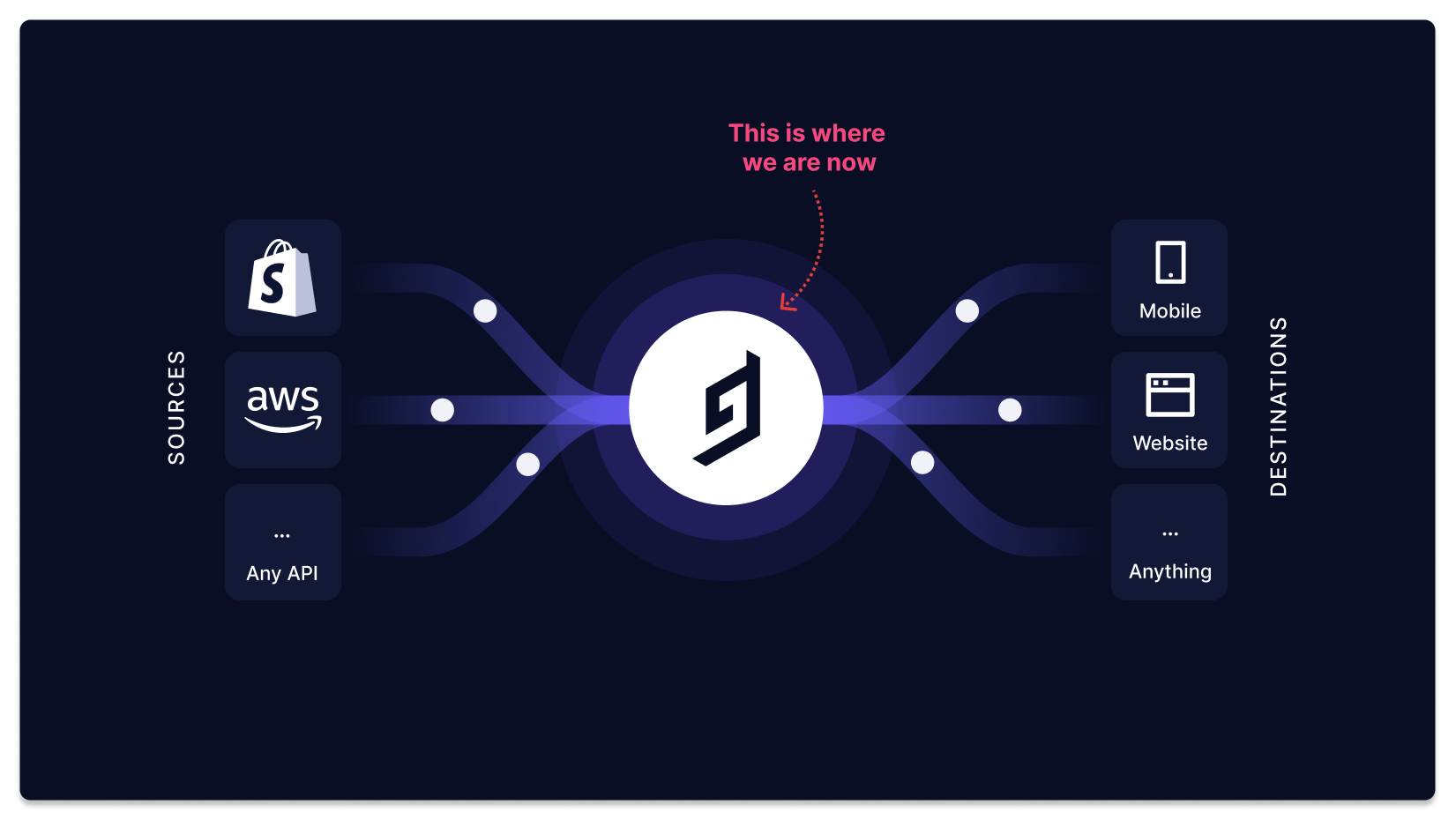 Product development and application content have extremely specific and complex needs, which is why we want to develop a flexible content platform for a broader set of demanding and programmatic use-cases. This has led to wide adoption of Hygraph as a go-to platform for content-rich applications, such as Netflix-like video-on-demand platforms, content exploration apps, product catalogs, and booking engines, going further than the wider website and eCommerce focused use cases.
"Hygraph is a business primed to solve the challenges facing the industry today, from the exponential growth of siloed data to the increasing complexity of the enterprise digital journey. Firms are crying out for a new approach that delivers applications with the convenience of a database, the collaborative nature of a content platform, and the extensibility of an API gateway. Hygraph' breakthrough approach combines the best of the GraphQL and content management system worlds to give their customers the edge over the competition, and the opportunity to lead the way in the era of rapid digitalization" says Ekaterina Almasque, General Partner at OpenOcean.
There has been a significant shift in the way content is being created, delivered, and consumed, with enterprises grappling to keep up with the fast-paced requirements of the omnichannel world. This change is huge in terms of accelerating the product development cycle, saving enterprises time and money, and enabling them to better serve their customers.
It promises to be a key enabler of the online world as data continues to grow in importance and complexity, and we're excited to share this next step of our journey with you.
To explore how Hygraph can help break your content silos and federate your stack into a single endpoint, get in touch with our team!
To join us in realizing our vision for a unified Content Layer, we're rapidly growing our team across several functions. If you (or a friend) are looking to share that journey with us, explore our current openings!
Blog Authors
Michael Lukaszczyk
Daniel Winter