In the heart of New England, nestled among the quaint and cobblestone streets of Techtonia, lies a tale that blurs the lines between technology and the supernatural. Forget what you know about the Salem witch trials; this Halloween, we're diving into a different kind of magic—the magic of headless CMS.
Join us as we explore the enchanting world of Techtonia and discover the secrets to reverse the business curses.
Welcome to our Halloween special edition! As you probably have guessed - Techtonia is a fictional semblance of a company that seeks digital transformation. Though the story is fictional, many real-world cases resemble the story. So we will accompany the real-world examples while you read along the tale of Techtonia.

Enjoy!
#
Setting the stage
Techtonia - the town where the story takes place. There are many talented local folks, all willing to contribute to building a better future for the town. Techtonia wants to attract visitors to the town and enjoy their experience there. To do that, people in Techtonia must unite and break the spells together.
Max - the protagonist of our story, a tech-savvy guy who is in charge of the modernization project of Techtonia (let's get back to the reality a little - yes, it's the Head of Development we are talking about) who witnessed the born of Sandox and realized that things have gone out of control with it.
Dani - a townsfolk who is in charge of telling stories to town visitors (and yes, it's the Content Editors we refer to). Dani is a good storyteller however lacks technical abilities. When Sandox was used at Techtonia, Dani often couldn't present content the way he wanted and had to rely a lot on the help of Max.
Sandox - the naughty homebrew CMS. Sandox was created as a means to present Techtonia as a beautiful, engaging town for its visitors. However, as Techtonia keeps growing, Sandox has grown out of control and started to disturb Techtonia's development. As Sandox wishes to stay immortal and keep its power within Techtonia, it occasionally creates trouble by cursing the town.
Hygrinx - a mysterious newcomer in town who is a headless CMS. Hygrinx is from the realm of Modernia and claims it knows how to reverse Sandox's spells.
#
The tale of Techtonia
Once upon a time, when Max was exploring the solutions to present Techtonia, Max and his team decided to build a CMS in-house because they couldn't find any CMS that perfectly suited their need. In the meantime, there's an enchanting story that's spread around Techtonia, saying that every second developer can build a CMS. So Max and his team thought it was not a bad idea to build their in-house solution, and it would provide the off-the-shelf features they were looking for. There, Sandox was born.
Sandox was a clever, comprehensive tool that helped Max and his team when they were first building the project, but as time went on, Techtonia needed a more modernized way of presentation. Sandox malfunctioned, becoming a bad-tempered, naughty CMS solution that started putting spells on Techtonia. Luckily, there came Hygrinx, a newcomer in town who is a headless CMS and said that it knew how to break Sandox's spells…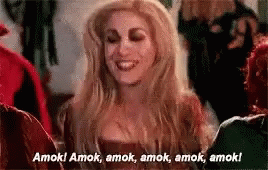 #
Unweaving the homebrew spells
Curse: Solo guardianship of an enchanted CMS
Little did Max and his team know that Sandox is a high-demanding CMS. The effort that it took to build and maintain Sandox was greatly underestimated. Soon, Max and his team found themselves managing a fairly complex solution as they added more layers to Sandox.
With Sandox, Max took on the responsibility of maintaining all the moving pieces required to keep Techtonia's system healthy. This included duties like performance testing, security updates, and continuous monitoring, along with ensuring that Sandox stays compatible with any changes to the other platforms of Techtonia and the services it depends on.
Max also has to make sure the system performs as Techtonia scales. Quick fixes worked initially, but over time, Sandox tends to get so bad-tempered that making any change risks a waterfall of errors and requires a long testing process.
Meanwhile, in the real world
Building a CMS in-house requires so much effort from the team, and technology evolves so fast that sometimes when your solution is live, it already has many outdated pieces on it.
Mastercard developers used a custom-built CMS. The CMS had challenges scaling its application to handle high traffic loads, particularly in new markets. They found that horizontally scaling into individual markets would be cost-prohibitive, and vertical scaling didn't address network latency issues. As a result, the in-house CMS has found it difficult to handle the increasing traffic demands from around the world, particularly in regions without local servers.
The Mastercard team took inspiration from Jamstack when
rethinking their content management strategy
. By using Markdown to create static web pages and then combining JavaScript and APIs to render them in the browser, content management has been simplified significantly, improved download times, and enhanced the overall user experience on their website.
Reverse: Rest assured with skilled guardians of CMS
Hygrinx, the headless CMS from the distant realm of Modernia, was like no other CMS Techtonia had encountered. It had traversed digital landscapes far and wide, gathering knowledge and power along the way. Hygrinx came from a place where the concept of Software as a Service (SaaS) was woven into the very fabric of their existence.
Hygrinx had a team from its own realm ready to assist Techtonia in maintaining the CMS from beyond the town's borders. They will take care of infrastructure maintenance, as well as ensure the platform works smoothly with any major changes in the whole system.
Meanwhile, in the real world
The password manager company Dashlane wanted to provide more varied content to educate users via a new Knowledge Resource Center as the business grew. With the previous homebrew solution, developers were running into too many requests for website content updates from content creation.
Dashlane switched their homebrew solution to the
Hygraph headless CMS
. Hygraph offered enough functionality out of the box to satisfy the needs of the content team while still being flexible enough to work in a wide range of use cases. With that, Dashlane built a cybersecurity knowledge portal with Hygraph in 2 weeks.
Curse: Nightmares of developer onboarding
The curse of Sandox had another dark facet–nightmares of developer onboarding. Max had to resemble a team with expertise in various development and design skills. This ordeal left them with a limited pool of available engineers, as most were unfamiliar with their homebrew platform.
Eventually, the team who built Sandox became the sole keepers of its arcane knowledge. Training a new developer could take months, creating a dependency that couldn't be broken easily. This isolation also made working for Techtonia less appealing, as their custom solutions didn't translate to other positions in the broader industry.
Send the creeps to your inbox
Download the blog and share it with others, don't get creeped out alone
Reverse: Let the headless Sage guide you
With Hygrinx, onboarding was a breeze, and Techtonia could rest assured with a team of experienced professionals. The dark cloud of dependency lifted as Hygrinx provided an easy onboarding process, backed by an extensive team of experts who knew the CMS inside out.
Meanwhile, in the real world
The online moving platform Bellhop wanted to switch to a flexible stack that could be easily used for building its marketing website. As they sought a solution with flexible content modeling and a fine-grained permission management system, Hygraph was
chosen as the content management platform
.
Besides the CMS feature, Bellhop received tailored support from the Hygraph team to help ensure the team followed best practices when getting the project up and running quickly.
Curse: Crafting CMS fundamentals from the ground up
While off-the-shelf features are what Max and his team were after, they had to build all the core capabilities of any typical CMS from scratch. This meant handling intricate infrastructure elements like data structure, security, API management, etc. They also had to ensure that usability features met the high standards expected from business tools, and the editing user interface (UI) had to be designed and maintained meticulously.
Meanwhile, in the real world
While the real time and resource it takes to build your own CMS can vary significantly depending on various factors, including the complexity of the system, the features you require, the size and expertise of your development team, and your specific project goals. Building a custom CMS is a substantial undertaking that can range from several months to years for more complex and feature-rich systems.
Don't take our word for it, see what others say:
Why you shouldn't build your own CMS
.
Reverse: Harnessing external synergy for CMS power
Hygrinx offered a different path. Instead of rebuilding the wheel, they had the flexibility of a headless CMS. Techtonia discovered that with Hygrinx, they could simply compose the features they needed using app integrations and Content Federation. This meant they didn't have to reinvent the wheel or spend precious resources rebuilding core CMS capabilities.
In the meantime, Hygrinx has flexible content modeling, structured content, and modular components, all suitable for the creation of any type of content on Techtonia's presentation layer, making sure that content is reusable to maximize Max's team's efficiency and that Dani can create out-of-the-box content as he wanted.
Meanwhile, in the real world
The digital fitness company Asana Rebel built its application on a custom homebrew CMS. As they were planning to release a multitude of micro-apps for specific use cases, they deemed it infeasible to continue building upon their homebrew CMS.
Asana Rebel turned to Hygraph
for its no-code schema builder, intuitive UI, and GraphQL API to build the micro-apps. It resulted that the optimized workflows allowed their content to be published in minutes rather than weeks.
Curse: Wandering off the path of your true calling
Dani, the town's storyteller, suffered from Sandox's spell too. The mischievous Sandox constantly tampered with Dani's stories, turning them into something unrecognizable. To counter this, Dani had to rely heavily on Max's help. Max and his team ended up dedicating so much of their resources and time to fighting fires and maintaining the status quo. They had very little time and budget left to innovate for Techtonia.
Meanwhile, in the real world
Vox Media has
sold their Chorus CMS
, which was welcomed among the media companies this year. According to a Spokesperson for Vox Media: "Vox Media has made the decision to wind down our Chorus Saas business to better focus our company's resources on supporting our industry-leading editorial brands, and where we see opportunities for immediate and long-term growth."
Reverse: Embrace the boundless versatility of a headless CMS
With Hygrinx, Max found himself liberated by the headless capabilities. The modular architecture of Hygrinx facilitated rapid development and effortless scalability. Max could now focus on crafting visionary features and applications to propel Techtonia into the digital future.
Simultaneously, Dani felt the transformative power of Hygrinx's intuitive user interface. Hygrinx empowered Dani's content team, granting them the autonomy to craft and curate captivating narratives independently.
Meanwhile, in the real world
Being one of the first internet companies in the automotive industry, Autoweb used a homebrew stack built in the 90s. However, the technology used back then was not up to the task of delivering a modern digital experience.
Autoweb used
Hygraph as the headless CMS
to upgrade its technology stack to increase velocity and flexibility, resulting in a much faster time to market, reduced technical costs, and increased overall monetization of its website.
#
From dusk to dawn, a new era has come
Now, the dawn has come. With Hygrinx as their guiding light, the development and content teams of Techtonia found themselves working in unison, each contributing their unique talents to create a digital realm unlike any other.
The boundless versatility of a headless CMS allowed Techtonia to follow its true calling — to captivate and enchant its visitors with immersive experiences and innovative features.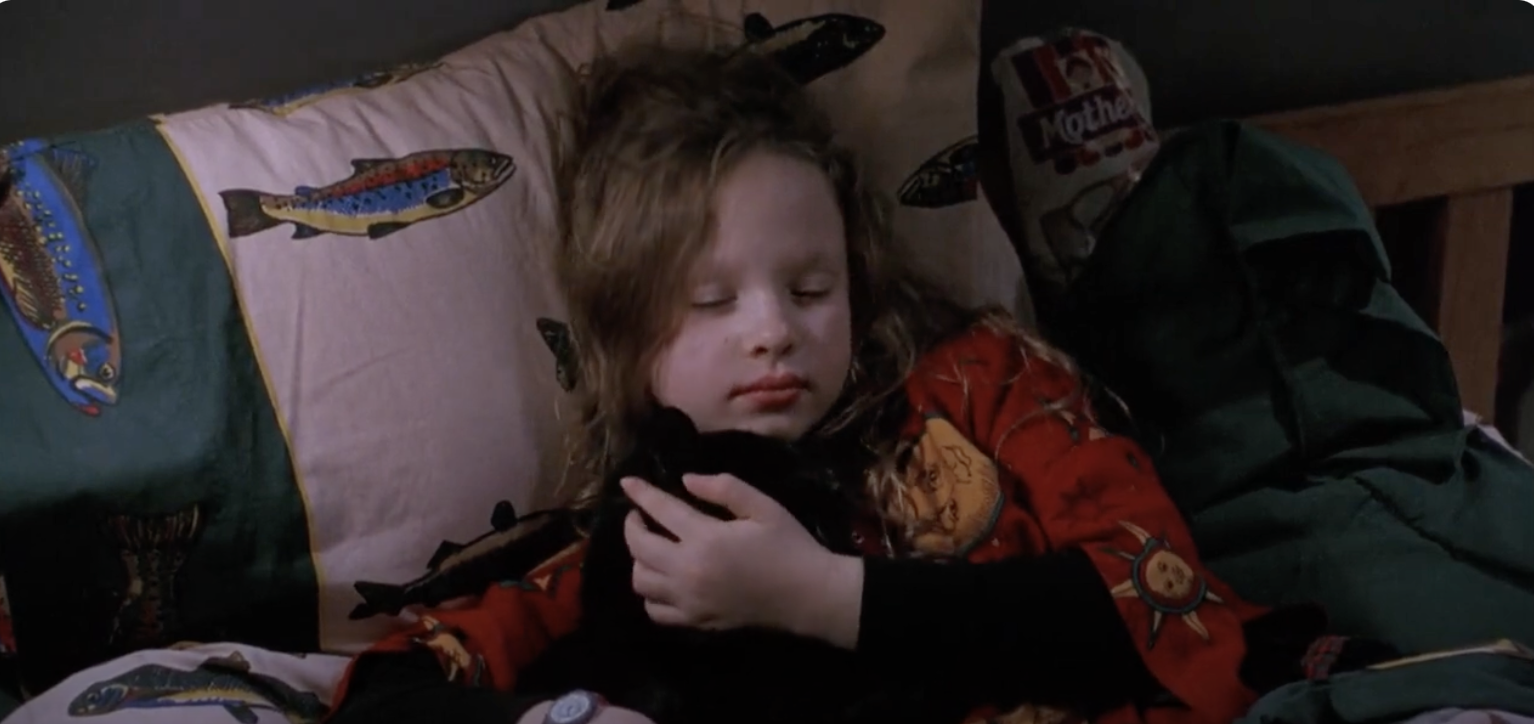 So that's it for now. Happy Halloween! We hope you enjoyed and resonated with the story - do you have your own horror stories to tell? Share it with our community, or
talk to the Hygraph experts
and see how we can assist you!
Stay tuned for the second part of the series, where a
monolithic monster will take over...