We've had a busy few months of development in preparation for some major new features landing over the coming weeks. 2021 is sure to be another packed year for Hygraph, and we are looking forward to keeping all of you up to date on the latest.
#
TL;DR
We've made it easier to build projects that are optimized for performance in your region. Now, when creating a project, teams are able to choose from one of our five data center regions (hello, Canada!).
We've updated our main navigation in the CMS to make it easier to access the resources you need. Most importantly, we have moved our support chat icon to its new home where it doesn't get in your way of choosing how many entries to show on content views 😉.
Our Management SDK can now be used with our Free plan!
To help you get up and running faster, we have redesigned our user guides to include more detailed "How To's" for users' typical workflows and features. They can now be found at hygraph.com/docs/guides.

We've released some great blog posts that dive into content modeling best practices and localization and internationalization, along with some new content that touches on eCommerce and Fintech.
#
Management SDK is now available on our Free Forever plan!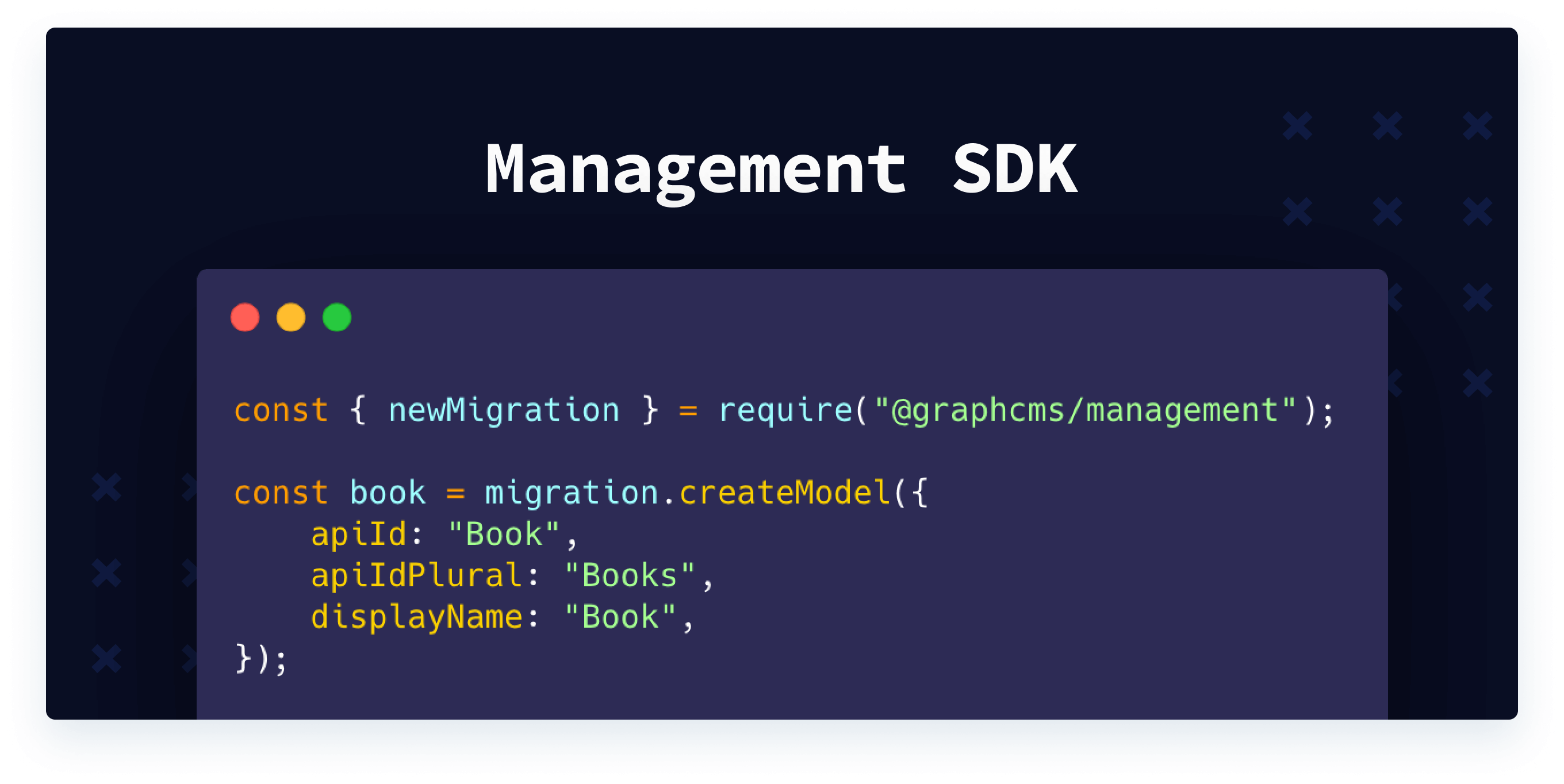 In order to make sure that more people get to see the full power of programmatically managing content, we have decided to open up our Management API and SDK to be used on our Free Forever plan! Teams will be able to programmatically make automated schema changes when using our Management SDK unlocking a whole new set of use cases!
To read more about the Management SDK, check out the docs here.
#
Welcoming the new Canada shared cluster
We recently rolled out a shared Canada cluster, based in Montreal, available for all users - increasing your options on where to host your data to 5!
The EU region is no longer selected as a default, making it a step easier to select the region that fits your needs and gives you the lowest latency.
Need to go a step further and get a custom cluster for your own projects across 70+ countries? Let's talk.
## Cleaner Navigation in the CMS and UI facelift!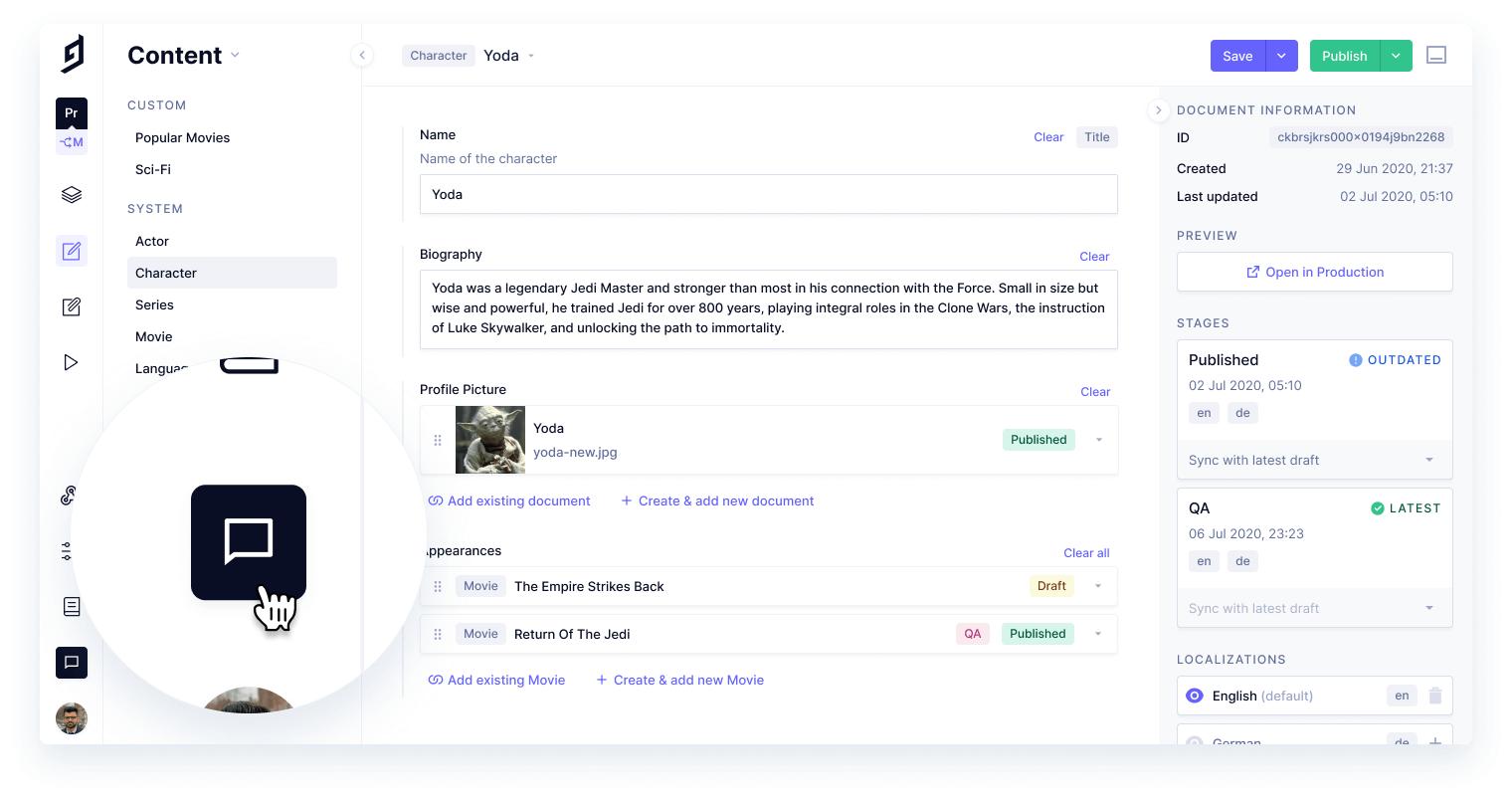 Instead of a floating icon on the right side of the screen which sometimes blocked important project content, our support chat icon can now be found on the left side of the web app above the project avatar. Never fear, our support team is still only one click away, either via the app or on our Slack channel!
In addition to moving the support button, we gave our entire navigation bar and onboarding screen a bit of a facelift!
We wanted to make onboarding even easier so that your teams could get up and running with Hygraph faster than ever before. Teams can now easily invite team members with just a couple of clicks or find more resources on how to get started with Hygraph.
PS: Notice that tiny upgrade to your project icon showing you which environment you're currently working on.
#
New Guides
To help with user onboarding and giving devs who are new to Hygraph a leg up, we have just relaunched Guides for Hygraph. Some of the highlights include Working with Relations and GraphQL Union Types, Connecting your Hygraph Project to Gatsby Cloud, or Working with Hygraph Audit Logs, just to name a few.
From step-by-step approaches to how to best implement features into your project to building better workflows while using the system, the Hygraph Guides is the go-to place for all of this information.
See something missing that you'd like to know? Let us know and we'll get that guide up and running!
#
New content!
Our content team has been hard at work providing content that will help you build using Hygraph best practices. We launched two new Hygraph Talks!
We dove into agencies' role in the banking industry with our partners at Netguru.
In another talk with Commerce Layer and VWO, we discussed performance and personalization for modern eCommerce projects.
With more technical content diving into how to work with Content Views in Hygraph to a blog post describing content modeling best practices with Hygraph, there are lots of options if you want to brush up on your CMS skills.
#
Under the Hood Improvements
In addition to these new features and content updates, we have made some improvements to our design and optimizations. In particular, we have made some improvements to our Rich Text Editor Field which will continue to evolve in the future!
There are tons of exciting rollouts planned for the coming weeks, so stay tuned for those!